The Department for Work and Pensions (DWP) have issued 'senseless' 45 page forms to thousands of ill and disabled people who are owed £970m in unpaid Employment and Support Allowance (ESA) by the government, leaving people having to provide evidence of details of their lives from up to seven years ago.
More than 250,000 people are being told they must fill out the 'scandalous' 45 page form to have their award changed after a government error has left them underpaid by thousands of pounds.
Unreasonably, families are expected to recall intricate financial details and arrangements from up to seven years ago. The form asks claimants to state exact dates they were in hospital and give details of insurance payouts, mortgage payments and savings. 
Campaigners warn it is "passing the buck" to benefit claimants who now face an unnecessary barrier to justice.
Shadow Minister for Disabled People, Marsha De Cordova, branded the form "scandalous", adding: "People will very often not have kept the evidence the DWP is asking for which could lead to many being denied vital support once again."
The 45 page form is being sent to thousands of people who are owed £970m in unpaid ESA dating back to 2011, through no fault of their own. 
The government blunder, revealed earlier this year, affects people who moved from older incapacity benefit – Incapacity Benefit to ESA between 2011 and 2014,when the government made fundamental cost-cutting changes to the welfare system. In total 570,000 cases are currently being reviewed, of which 180,000 are expected to receive back payments by the end of 2019.
A DWP spokesperson insists that everyone owed money will receive it. But some claimants expressed bafflement after the ESA3(IBR) form dropped on their doormats.
Carol Willoughby, 73, from Chessington, was asked to fill in details dating back to February 2013 for her 68-year-old husband Michael.
 A page of the form asks about money set aside for repairs or from a pension.
Questions on her form included "please provide dates that you have been an inpatient in hospital" and requests to state amounts of lump-sum state pension, trust fund income and money set aside for essential repairs.
Mrs Willoughby said: "The DWP were supposed to check all the errors and deal with it.
"Now they're putting the onus back onto us to provide all the information going back five years, half of which we won't have any more.
"It will take me hours. They're asking 'have you been in hospital, when were you in, how long were you in for'."
Another page asks for details of dates and visits to hospital from years ago.
When they were asked about Mr Willoughby's case, the DWP said that some 261,000 of the excessively bureaucratic forms have been sent out.
This huge figure is utterly shocking, and it comes just weeks after the Mirror revealed up to 15,000 people caught up in the scandal have already died.
James Taylor, Head of Policy at disability charity Scope, said: "This feels like the DWP is passing the buck onto disabled people and their families.
"They have already been short-changed by bureaucratic errors in the welfare system that go back nearly a decade. 
"The DWP need to make sure that those who have missed out on their full ESA entitlement are payed back promptly with the minimum amount of stress and anxiety."

The intrusive form also asks disabled people to provide details of payments from ex-partners, if relevant
Ayaz Manji, policy officer at mental health charity Mind, said the DWP must ensure "nobody falls through the gaps".
He added: "Those of us with mental health problems can struggle to navigate a complex application process.
"The DWP needs to do all it can to take responsibility for fixing these errors.
"It's senseless to place unnecessary barriers in front of those who have already gone through a lengthy, complicated and stressful process."
Yes, anyone would think that the government have placed this bureaucratic barrier in front of ill and disabled people to make it as difficult as possible for them to be fairly reimbursed the money they were entitled to but not paid because of a government error.

The form asks for details of property owned in the dates on the form.
A DWP spokeswoman insisted people only need to complete sections that are relevant to their circumstances. Officials claim that anyone can seek help completing the form over the phone, and where needed staff can arrange a home visit.
The DWP are also contacting people who they do not hear from within three weeks of sending out a form.
The DWP spokeswoman said: "We want to have all the information we need to make sure everyone gets the money they are owed and anyone can provide this over the phone with our support."
I wonder why the DWP bothered with the forms, then, if that's the case. 
It's widely assumed that public services are organized and delivered for the benefit of citizens. The reality, however, is very different. The more we scrutinise the role and function of different government departments and programmes, the clearer it becomes that they are being redesigned to bring direct and indirect benefits to private businesses.
Ministers have been accused of creating a "hostile environment for sick and disabled people" following the blunder, which occurred when claimants were transferred onto the main sickness benefit, ESA.
Both PIP and DLA are designed to help people with the extra costs of disability, or long-term health conditions, yet any award is reluctantly made, and all too often people have to go to court to challenge extremely inaccurate assessment reports and enormously unfair decision-making.
Yet the British public are funding corporations as well as government departments, and we should expect and demand that those businesses observe certain conditions of basic fairness. Private companies were hired to fulfil a role of  discrediting disabled people's accounts of their disability, and to engage in very bad report writing, with an ultimate aim of resource gatekeeping. At the same time, legal aid was withdrawn to prevent citizens from accessing justice and seeking redress.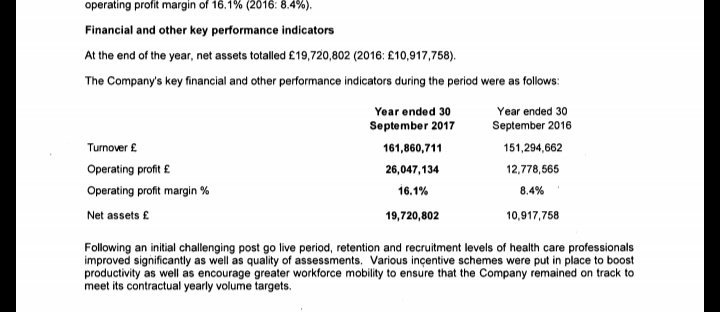 The Centre for Health and Disability Assessments Ltd (Maximus, who conduct Universal Credit Work Capability Assessments) saw profits double between 2016 and 2017. 
One director got a £373k dividend and £12 million was paid in shares. Thousands of disabled and ill people had their lifeline support cut due to the private companies contracted to gatekeep essential financial support. The majority of ill and disabled people have worked and paid tax. They now need to draw on their social insurance, and are finding instead of support, they face punitive policies and a hostile environment, while big businesses are making obscene levels of profit for inflicting  hardship and utter misery on some of our most vulnerable citizens.  
Meanwhile, the government and media constructed a narrative to demonise and condemn the poorest citizens, labelling them as undeserving "scroungers" and would be "fraudsters." This was a justification narrative –  an attempt to try and pass the state abuse of disabled people as somehow "fair". 
The government has awarded at least £1.4billion of outsourcing contracts linked to the roll-out of Universal Credit and the other welfare reforms since 2012.

The 10 highest value contracts awarded by DWP linked to Universal Credit and welfare reforms since 2012

£595million to Maximus People Services Ltd for health and disability assessment services. 

£207million to Atos for Personal Independence Payments assessment service Lot 1 contract extension (Lot numbers refer to different geographical areas)

£184million to Atos for Personal Independence Payments assessment service Lot 3

£122million to Capita for Personal Independence Payments assessment service contract extension Lot 1

£122million to Capita for Personal Independence Payments assessment service contract Extension Lot 2

£90million to Atos for a medical services IT contract

£8.2million to Serco to deliver a new claims telephony service for Personal Independence Payments

£6million to Advanced Personnel Management Group to provide healthcare staff to conduct work capability assessments for Universal Credit and Employment Support Allowance

£3.9million to Pinnacle People Limited for Phase 2 of the New Enterprise Allowance Scheme in the north east to support people into self-employment and to start their own businesses

£3.3million to Ixion Holdings (Contracts) Limited for Phase 2 of the New Enterprise Allowance Scheme in London and the home counties

Source: Tussell
It's about time we had a public debate about the size and uses of the corporate welfare state. And about democratic accountability.
Curiously, none of those private companies that were contracted to profit through disabled people's loss and distress have received forms that demand evidence and details of their histories.
Corporate welfare is prioritised rather more by the government than citizen welfare. In fact private companies are faced with perverse incentives – to generate profit requires undermining the welfare of citizens.
---
I don't make any money from my work. If you want to, you can help by making a donation to help me continue to research and write informative, insightful and independent articles, and to provide support to others.