Superficially the UK leads the world on disability rights, but colossal cuts are undermining the progress made over the last few decades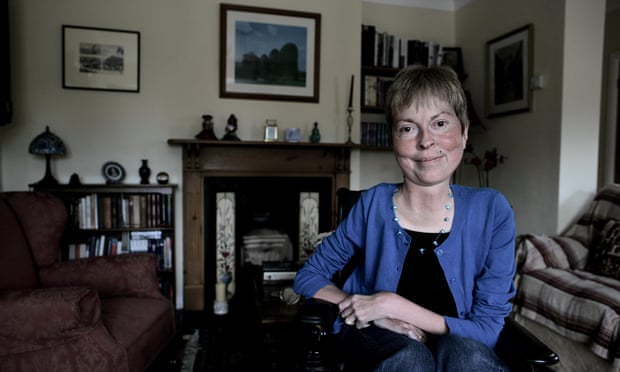 On Monday, disabled representatives from disability organisations across England, Scotland and Wales presented reports to the UN Committee on the Rights of Persons with Disabilities in Geneva. It is now eight years since the UK ratified the UNCRPD with cross-party support and this is the committee's first full examination of the UK's performance.
So how are we doing? The government is fond of claiming that the UK is a "world leader" on disability rights. Superficially, this claim remains fairly accurate. We have the most comprehensive and proactive equality law anywhere in the world; social care legislation and practice that embodies the principle of choice and control; a social security system that claims to recognise the extra costs of disability; and law and regulations to advance accessibility.
It is important to remind ourselves of what disabled people have achieved over the past 30-40 years of disability rights activism, as we have charted our journey from objects of care and charity to becoming active, contributing citizens. But any assessment of progress cannot be confined solely to what we now have, or where we were in the past. And judging by the UK's direction of travel, the government's claim of world leadership quickly unravels: we are seeing big cuts to services and watering down of rights and opportunities of disabled people. 
Last year, I served on the House of Lords select committee, reviewing the impact of the Equality Act on disabled people. We found that this government's deregulatory zeal and spending cuts significantly undermined the intended effect of the act. Employment tribunal fees, legal aid cuts and loss of advice services have put the act's protection beyond the reach of most disabled people. And colossal cuts to the Equality and Human Rights Commission's budget have left the act under-promoted and unenforced.
The UK's mental health and mental capacity laws fail to comply with the CRPD, which stipulates that disability cannot be grounds for denying people equal recognition before the law or for depriving people of their liberty. Yet in England, there has been a 10% rise in detention each year for the past two years. More than half of these cases related to people with dementia, and a significant minority to adults with learning disabilities. The sanctioned use of restraint, seclusion and anti-psychotic medication remains commonplace on mental health and learning disabilty wards, violating people's rights to physical and mental integrity and to live free from torture, inhuman or degrading treatment.
NHS benchmarking data revealed that there were 9,600 uses of restraint during August 2015 in mental health wards in England, while the Learning Disability Census 2015 found that one-third of patients with a learning disability were subject to the use of restraint in 2015-16.
Unexpected deaths of mental health in-patients, or those cared for at home in England, are up by 21% yet, unlike deaths in police, prison or immigration detention, there is no system of independent investigation. Since 2011, hospitals in England have investigated just 222 out of 1,638 deaths of patients with learning disabilities. Among deaths they classed as unexpected, hospitals inquired into just over a third.
The Care Act fails to ensure disabled people's right to independent living, and swingeing cuts in health, social care and benefits are eroding the availability of support and people's right to exercise choice and control. Disabled people are confronting the spectre of re-institutionalisation as councils and clinical commissioning groups limit the amount they spend on individual packages of support. 
The UN disability rights committee has already reported on the negative impact of the UK's measures to cut social security spending. Yet further disability benefit cuts continue to be implemented and the extension of punitive sanctions to those hitherto assessed as unable to work is being proposed on the back of declining investment in employment support.
"Nothing about us without us" is the international motto of the disability rights movement, but there is little evidence of disabled people being involved in policy development. The last 10 years have seen the proportion of public appointees with a self-declared disability halve in number, while helpful measures to support more disabled people into politics, such as the Access to Elected Office Fund, have been suspended in England.
Advancing the rights of disabled people requires good leadership to establish coherence and coordination in Whitehall, and in devolved and local government. The Office for Disability Issues was set up for this very task, but has become a shadow of its former self. But in Wales and Scotland, things are more positive, with the convention firmly embedded in policy and strategy. 
If the UK wants to maintain the mantle of world leader on disability rights, it must see the forthcoming examination as an opportunity to listen and take stock. If it fails to do so, current and future generations of disabled people face the slow, inexorable slide back towards social death once again.