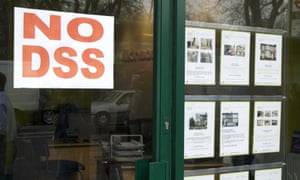 Earlier this year, research by Heriot-Watt University highlighted that England has a backlog of 3.91 million homes, meaning 340,000 new homes need to be built each year until 2031. This figure is significantly higher than the government's current target of 300,000 homes annually. 
The findings comes as rough sleeping has risen by 169 per cent since 2010, while the number of households in temporary accommodation is on track to reach 100,000 by 2020 unless the government takes steps to deliver more private, intermediate and social housing. The annual Homelessness Monitor shows that 70 per cent of local authorities in England are struggling to find any stable housing for homeless people in their area, while a striking 89 per cent reported difficulties in finding private rented accommodation.
Affordability is a big issue in the private rented sector and a major hurdle to many prospective tenants. The way in which housing benefit is calculated for private tenants has changed drastically in the decade, due to the introduction of the Local Housing Allowance system, (LHA), the erosion of both housing benefit and council tax support and the continued government cuts the welfare system. These changes have made some landlords wary and reluctant to rent to tenants in receipt of benefits.
Most tenants receive significantly less housing benefit than they are expected to pay in rent. While there is some conditional support available for some tenants, in the form of Discretionary Housing Payments (DHP), landlords say they are concerned about what they see as an increased risk of rent defaults amongst tenants relying on benefit payments. DHP is a solution only for the short term. 
Evidence in England shows that increasing numbers of private landlords are not renting to Housing Benefit claimants. The National Landlords Association gave evidence to the House of Commons Works and Pensions Committee stating that "…in the last three years there has been a 50% drop in the number of landlords taking people who are on benefits. It is now down to only one fifth; 22% of our landlord members whom we surveyed say they have LHA tenants, and 52% of those surveyed said they would not look at taking on benefits tenants."
There are also significant worries that the impact of Universal Credit will make renting to people claiming housing benefit even less attractive to landlords. 
The Residential Landlord Association (RLA) have called for an urgent overhaul of how universal credit is paid, as more than half of landlords applied for the benefit to be paid to them instead of the tenant, which, on average, took more than two months to arrange.
David Smith, RLA policy director, said: "Our research shows clearly that further changes are urgently needed to universal credit. 
"We welcome the constructive engagement we have had with the government over these issues but more work is needed to give landlords the confidence they need to rent to those on universal credit.
"The impact of the announcements from the autumn budget last year remain to be seen. However, we feel a major start would be to give tenants the right to choose to have payments paid directly to their landlord."
As well as meaning claimants could get into debt, the system serves to dissuade private landlords from taking on universal credit tenants.
Last year, research carried out by Politics.co.uk revealed that private landlords across the country are refusing to rent out properties to people who claim Universal Credit. Sixty-nine per cent of estate agents contacted in areas where the new benefit has been rolled out said they had no landlords currently on their books who would accept Universal Credit claimants.
The head of policy at the National Landlords Association (NLA), Chris Norris said:
"While the NLA supports the concepts behind Universal Credit, it is clearly divorced from the realities of many tenants' lives. Problems with its implementation and caps to housing benefit mean that many landlords now view letting to tenants in receipt of housing benefit or Universal Credit as high risk, because they simply do not have the confidence that rent will be paid to them on time." 
I can't help wondering precisely which 'concepts behind Universal Credit' the NLA actually supports, given the acknowledgement that it clearly isn't meeting 'many tenant's' needs.
Anti-discrimination legislation protects people from both direct and indirect discrimination.  Indirect discrimination occurs where a policy, which is not discriminatory in itself, if likely to impact disproportionately on people who are protected under the Equality Act.  Some people may argue that this type of policy could be seen as indirect discrimination if, for example, housing benefit claimants were predominantly female, disabled or predominantly from an ethnic minority group. However, this type of discriminatory practice can be legal if it can be reasonably justified.  
A landlord whose mortgage lender imposed certain conditions on him or her would be justified in adopting this practice, and some mortgage lenders already refuse to give mortgages to buy-to-let landlords with tenants who claim welfare support..
Several major lenders have denied rumours that they are planning to refuse to offer mortgages to buy-to-let landlords with tenants claiming universal credit. A survey of almost 3,000 landlords with universal credit claimants as tenants by the Residential Landlords Association (RLA) in March and April 2017 showed 38 per cent experienced tenants going into rent arrears – up from 27 per cent in 2016. The average amount at the time owed in rent arrears by universal credit tenants to private sector landlords was £1,150, the RLA stated. 
However, now claimants owe on average almost £2,400 in rent payments, an increase of nearly 50 per cent on the previous year, where the figure was around £1,600, the RLA have said.. Almost two thirds of private landlords have seen tenants receiving universal creditfall into rent arrears, new research shows, amid growing concern the new benefit system is pushing people into poverty.
At the time of the survey those claiming Universal Credit faced at least a six-week wait before receiving their first payment, meaning they are already two months in rent arrears by the time of the first payment, the RLA stated.
Paul Shamplina, founder of eviction service Landlord Action, told FT Adviser: "The landlords we speak to on a daily basis through our advice line are increasingly concerned because for many, rent arrears could mean they fail to meet their own obligations to lenders.  
"Some lenders are even stipulating buy-to-let loans will not be available where tenants are 'benefit dependent' and so as a result, landlords are focusing on private tenants where they can achieve higher rents and the risk of arrears is less."
Many lenders do not lend to landlords with tenants who are welfare recipients, but a number of those that do said they had no plans to change their policies as a result of the switch to universal credit.
However, the State-backed lender NatWest told one of its private landlord customers to evict a vulnerable tenant because she was claiming housing benefits or pay up thousands of pounds in early repayment charges and find another lender. This was after digital broker Habito admitted incorrectly advising the customer. 
Helena McAleer was reduced to tears after NatWest said she had breached her mortgage terms by letting her two-bedroom property in Belfast to a tenant in receipt of support from the state. The tenant is an older woman, who suffers from mental health problems and would struggle with the moving process, according to McAleer.
McAleer was given the harsh ultimatum of making her tenant homeless or footing a £2,500 bill to leave the NatWest deal, after asking for a further advance from the lender.
She told Mortgage Solutions: "I was angry at the fact that another human being could ask me to kick out another human being.
"It was very black and white…  they don't think about that person, you're just an anonymised piece of data… that's what hurt me, that's not fair."
She added: "[The tenant] is a vulnerable older lady, she has mental health issues; I'm not putting her out on the street."
The marketing innovation manager remortgaged to NatWest in January through broker Habito, providing information about her tenant's situation to the digital adviser.
But when she approached NatWest about taking money out of the property to buy in London in September, the lender said it had not been disclosed that the tenant was in receipt of government support.
McAleer refused to remove the tenant and asked NatWest to reconsider.
The tenant has been in place since 2016 and is set to stay for the foreseeable future.
McAleer said: "I have no doubt the tenant will be there for many years which, as a landlord, is great to know.
"Long-term security and payments, I couldn't ask for a better tenant."
But NatWest said it would not change its position.
A spokeswoman for the lender said: "The bank has specific lending criteria and is not able to offer mortgages in certain circumstances, including where the applicant or broker has advised they want to let the accommodation to Department of Social Security tenants.
"There are specialist providers who are better suited for customers in this circumstance."
Habito admitted that it should not have advised McAleer to take out a deal with NatWest.
The digital broker is to pay any early repayment charges, as well as additional costs including new mortgage fees and charges.
A spokeswoman for Habito said: "We are aware of this issue and have been working with Ms McAleer to resolve it.
"We fully acknowledge that the buy-to-let mortgage product we initially advised her on was not appropriate, in light of Natwest's policy on DSS tenants.
[It's clear this policy has been in place some time, as the 'DSS' is no more, and was replaced with the DWP some years back.]
"With that, however, we are currently advising Ms McAleer on a remortgage and we will be bearing all the costs associated with it.
"Ms McAleer will not be financially impacted by this, nor will she need to make any changes relating to her current tenants.
"Great customer service is of the utmost importance to us at Habito and we look forward to resolving this matter swiftly and to Ms McAleer's complete satisfaction."
Lenders with outdated acronyms and outdated attitudes
If you check out the rental listings on websites such as Rightmove, or browse the window of your local lettings agent, you will often see "No DSS". It means the landlord or agent won't rent a property to someone on housing benefit or local housing allowance, though some younger readers might not even know what "DSS" stands for (it's Department of Social Security, and was replaced by the Department for Work and Pensions 16 years ago).
 A number of brokers told Mortgage Solutions it is difficult to find deals for landlords with tenants on benefits. 
Too many lenders have "draconian criteria" based on 'particular views' of tenants on benefits, according to Steve Olejnik, managing director of Mortgages for Business.
He said: "It's a very outdated view of the type of property that attracts people on benefits… that they're not going to look after the property properly and therefore going to potentially damage the security.
"I just think it's wrong."
Whether a tenant is claiming benefits shouldn't affect the risk of the mortgage, so in theory there is no reason why banks or building societies will not lend, Olejnik added.
He said: "Lenders are underwriting the landlord. A decision to lend should be based on the borrower's credit profile and ability to pay along with the quality of the security provided.
"It is irrelevant whether the tenant is in receipt of benefits and should not add any bearing to the risk decision."
Olejnik has called for legislation to stop lenders discriminating against tenants.
Simon Nunn, executive director of member services at the National Housing Federation, said: "While there are still a handful of lenders that operate these kinds of outdated policies, the majority have abandoned these restrictions.
"Rightly, they recognise that banning tenants on housing benefit is both unfair and unenforceable, based on false assumptions and stigma attached to people who receive welfare support.
"We'd encourage all lenders to follow suit by scrapping these restrictions – there needs to be a step-change across the sector to get away from the view that tenants on housing benefit are unwelcome.
"This needs to be matched by renewed commitments from letting agents, insurers, landlords themselves and the government that they will not allow people on housing benefit to be excluded from the rental market."
Shelter has a guide on convincing a landlord to rent to you. It says local councils may keep lists of private landlords who accept tenants on housing benefit, and that some websites such as SpareRoom allow you to select a "DSS OK" filter. There is also a website called Dssmove that connects tenants with agents and landlords "that say yes to DSS".
Smartmove can also help tenants make a claim for housing benefit and Discretionary Housing Payments.
The House of Commons Library has produced a briefing on this issue. 
---
My work is unfunded and I don't make any money from it. But you can support Politics and Insights if you like by making a donation which will help me continue to research and write informative, insightful and independent articles and to provide support to others.