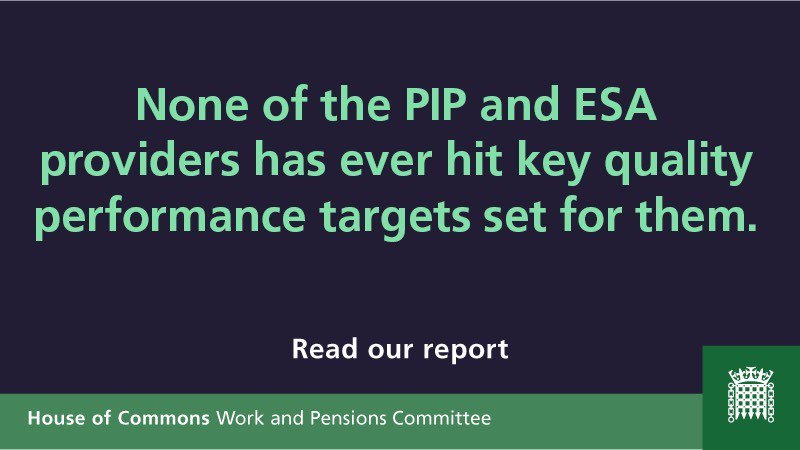 Thousands of disability assessments deemed 'unacceptable' under the government's own quality control scheme
A mother of two children who were murdered by her husband says she fears being made homeless, after the heartless Department for Work and Pensions stopped her disability benefit support, despite being aware of the severe trauma she had experienced and the devastating impact it has had on her mental health.
June Martin, who has been diagnosed as suffering with post traumatic stress disorder (PTSD) and depression, was considered by the Department for Work and Pensions (DWP) to be ineligible for Personal Independence Payment (PIP), following an assessment by Independent Assessment Service – formerly known as Atos Healthcare.
June has challenged the accuracy and fairness of the PIP assessment process. She told the Sunday Post that the assessor only "wanted to know if I could spell 'world' backwards and hold my arms above my head."
She said "I've been treated like some kind of scrounger and put on trial, although I've done nothing wrong.
"My former husband, who murdered our children, doesn't have to worry about keeping a roof over his head or where his next meal is coming from but now I do.
She added, tragically: "I've been made to feel a burden on society. Maybe it would be better if I wasn't here."
On Saturday, May 3, 2008, June walked into her home in Buckhaven, Fife, and found the bodies of disabled Michelle and her little brother Ryan while their father, who had stabbed them 26 times, lay on his bed, pretending to be dead. June's former husband, Rab Thomson, was found guilty of stabbing 25-year-old Michelle and 7-year-old Ryan and given a life sentence in 2008. 
However, despite her struggle to cope with the terrible trauma, the benefits assessment report describes her mental state examination as "unremarkable".
She said: "I'm now terrified I will lose my rented flat because I can't keep up the £35 a week I have to find to make up the difference to housing benefit.
"I must have moved over a dozen times because I haven't been able to settle somewhere I feel safe.
"Just when I finally found a little peace and somewhere I can feel safe, I fear it's all going to be taken from me now.
"I've tried far too many times to take my own life because I just feel there is nothing for me to live for and this has left me feeling like that again."
MP Patricia Gibson described the case as "shocking" and said: "This is yet another example of the DWP letting down vulnerable people when they most need support. Those living with mental health challenges are poorly understood by DWP assessor and this has to change."
Left bereft, extremely distressed and suicidal, June has struggled to rebuild her life. She has never recovered from her ordeal, which is absolutely understandable. She had been in receipt of £55.10 a week in disability benefits before being reassessed for PIP.
However, an independent tribunal has unbelievably upheld the DWP decision. 
A spokesperson said: "Whilst the tribunal accepts Ms Martin has mental health problems and balance problems, the nature and extent of the resulting limitations are insufficient to score the required number of points.
"As a result Ms Martin does not qualify for either component of Personal Independent Payment."
That someone who has faced such a deeply traumatic event as the murder of her children has to then "score a required number of points" to be considered eligible for lifeline support indicates just how profoundly dehumanising and utterly unfit for purpose the disability benefit assessment process is.
June said "Neither the assessor or the tribunal last week seemed to want to know about the trauma I suffer daily reliving finding my children posed as if they were asleep in their beds, or pulling back the covers to find them stabbed to death," she said.
"I've battled so very hard to try and go on, but I've had to accept I'll never get over finding my babies murdered, their blood on the walls and over their toys and teddy bears.
"My disabilities are invisible. They cannot be tested by spelling a word backwards or holding my arms above my head.
"Questions were thrown at me, one after the other. I couldn't think straight to answer them properly. I'm a mess. I don't stand up well to questioning. I just blurt things out and I panic.
"I'd written on the official forms that my children were murdered and I found them, but I don't remember being questioned about that or my inability to live anything like a normal life."
June also said that the assessor and DWP failed to take into account how her mental health fluctuates from day to day.
June continued: "I don't know from one day to the other how I will feel, sometimes from one hour to the other", she said.
"I can get up and go to the supermarket for a loaf of bread one day, but if I hear a child crying it takes me back to the murder scene.
"A smell, a song, someone laughing like my Michelle used to laugh, brings it all back and I have to run away from it."
A DWP spokesperson offered the usual meaningless and standardised platitudes, saying: "This is a sensitive and distressing set of circumstances and our thoughts remain with Ms Martin.
"We will continue to ensure Ms Martin is receiving all the benefits she is entitled to and gets the support she needs."
The support that June needs is the reinstatement of her Personal Independence Payment, and an adequate level of support to meet her housing costs, not gaslighting from the DWP. 
We live in an age of ubiquitous measurement, where our health and eligibility for support is defined and decided by metric based judgments, and our behaviours and expectations are expected to conform to the government's notion of an overarching competitive model of the market. In this horrifically cruel, impersonal and dehumanising neoliberal world, eligibility for support depends on whether you score enough points that measure arbitrary criteria of what the state thinks should be measured.
Can you say a "world" backwards? Can you touch your knees? Can you raise an arm? This framework of meaningless tick box criteria bears little resemblance to the many actions and decisions you have to make during your everyday life, and it doesn't show anything of how someone copes or doesn't cope. It doesn't indicate if someone has a network of support, help from other agencies, or if they are completely isolated.
It tells us nothing of whether or not someone can consistently perform one of these prescribed and contradistinctive tasks at an assessment for lifeline support in real life. The more of these meaningless and detatched-from-everyday-living tasks you are perceived as able to perform, the less points you are awarded. If you fail to score enough points, you aren't considered 'eligible' for support, regardless of how much you happen to need it. 
The accounts presented in disability assessment reports based on the rigid, inadequate point scoring system and the actual realities of disabled people's lives are incommensurable.
The Commons Work and Pensions Committee said earlier this year that it had an "unprecedented" response when it asked members of the public to get in touch with their experiences of being assessed.
Some people said reports of their assessments included the results of physical examinations that hadn't happened. Some reports left out crucial information provided during the interview, and some seemed to refer to entirely different people. Publishing their findings, the MPs said the number of 'mistakes' taking place, and the number of decisions eventually overturned on appeal, had created "a lack of trust in both benefits" and led to fears the system is deliberately rigged against claimants.
It is. The system is rigged to disallow social security awards to disabled people who need support.
Stephen Brown, head of North Ayrshire Council's health and social care partnership, said: "The benefits system often fails to recognise the impact of trauma and its long-term debilitating nature. Our psychologists, psychiatrists and social workers have known this for years and much of their time is spent supporting people to rebuild their lives."
To rebuild lives, we must first ensure people can meet the costs of their basic living needs – such as for food, fuel and keeping roof over their head.
Related
Please let's help Peter to maintain his mobility and independence
The PIP & ESA inquiry report from the Work and Pensions Select Committee – main recommendations
Government guidelines for PIP assessment: a political redefinition of the word 'objective'
Thousands of disabled people have already lost their specialist Motability vehicles because of Conservative PIP cuts and many more are likely to be affected.
Government plans further brutal cuts to disability support
Consultation as government seek to limit disabled people's eligibility for Personal Independence Payment
Second Independent Review of Personal Independence Payment assessment
---
I don't make any money from my work. I am disabled because of illness  and have a very limited income. But you can help by making a donation to help me continue to research and write informative, insightful and independent articles, and to provide support to others. The smallest amount is much appreciated – thank you.