To hear Hasan's speech, you may have to click on the sound icon at the bottom of the video screen and turn the sound up. 
Fourteen year old Hasan Patel, who campaigns for Leyton and Wanstead Labour Party, made his first ever speech to a crowd of thousands in Parliament Square yesterday, at the Free Education Now rally in central London, where hundreds of students marched in central London on Wednesday, demanding the abolition of tuition fees in the UK. The speech is spectacular and worth listening to.
Hasan says: "I was seven when the Tories got into power. Seven year olds don't cause an economic crisis, but they closed my youth centre, anyway".
Hasan also talks about the impact of cuts to his school, and about student debt and poor pay. He tells us of the utter mess that the Conservatives have made, and will be leaving the next generation.
Earlier this month, Labour leader Jeremy Corbyn sent a message of support for the cause of abolishing tuition fees and shadow chancellor John McDonnell addressed the students before another rally. 
McDonnell said: "Your generation has been betrayed by this government in increases to tuition fees, in scrapping the education maintenance allowance and cuts in education." 
"Education is a gift from one generation to another, it is not a commodity to be bought and sold," he told the protesters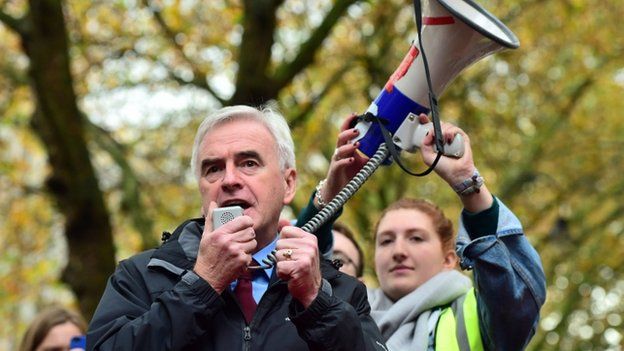 ---
I don't make any money from my work. I'm disabled because of an illness called lupus. But you can support Politics and Insights and contribute by making a donation which will help me continue to research and write informative, insightful and independent articles, and to provide support to others. The smallest amount is much appreciated, and helps to keep my articles free and accessible to all – thank you.