This post follows on from my previous article, which critically addresses David Gauke's irrational defence of the punitive use of social security sanctions.
Some logical gaps in government rhetoric
The government claim that more people are in employment. However, the government have ensured via systematic deregulation that the 'supply-side' labour market is designed to suit the wants of employers and not the needs of employees. Supply-side policies include the promotion of greater competition in labour markets, through the removal of 'restrictive' practices, such as the protection of employment.
For example, as part of supply-side reforms in the 1980s, trade union powers were greatly reduced by a series of measures including limiting worker's ability to call a strike, and by enforcing secret ballots of union members prior to strike action.
More recently, the Conservatives have attacked trade unions again, encroaching on work place democracy and civil rights. People claiming social security are being coerced by the state to take any job available, regardless of conditions and pay, or face sanctions.
This also seriously undermines any kind of bargaining for better pay and working conditions. It leaves workers without protection against profit-driven monopsonist employers (large employers that tend to dominate the employment market, such as Capita, G4S, Atos, Amazon, Uber, for example) leading to lower and lower wages. The government's claims about the merits of increased labour market 'flexibility' have nonetheless introduced a considerable degree of precarity, which makes workers feel insecure, and more fearful of losing their jobs. It has also led to lower wage growth and rapidly increasing inequality.
As a consequence of government decision-making, much employment is insecure and wages have been driven down to the point where they are exploitative and no longer cover even the basic livings costs of workers. Wages have stagnated, and are most likely to remain stagnated for the foreseeable future. 
So we now have a politically constructed economic situation where even nurses and teachers are forced to visit food banks because they can't afford to eat. 
At a time when the government boasts more people than ever are in employment, the numbers of cases of malnutrition and poverty-related illnesses are actually rising. 
The official UK unemployment rate has been well below the EU average for some years, and the as the government keeps pointing out, the employment rate is almost at a historic high, yet the welfare state is seen as a major concern, with the government claiming it presents people with 'perverse incentives', which prevent them from working. That very clearly isn't true. However, the employment figures disguise the serious problem of under-employment, employment precarity and low wages.  
Furthermore, a recent report from the Joseph Rowntree Foundation reveals that more than a  fifth of the UK population is now living in poverty amid the worst decline for children and pensioners in decades. Nearly 400,000 more children and 300,000 more pensioners are now living in poverty than five years ago, during which time there have been continued increases in poverty across both age groups – prompting experts to warn that hard-fought progress towards tackling destitution is 'in peril'. 
The analysis highlights that 3 factors which had, over previous decades, led to a fall in poverty, are now cause for concern; social security support for many of those on low incomes ensured that people didn't experience severe hardship and poverty, but it has been falling in real terms, changes to welfare policy have seen the numbers in poverty rising again, affordable social housing is no longer accessible and rents are increasing (particularly in the private sector), and lastly, rising employment is no longer reducing poverty.  
Work very clearly does not pay. 
The UK is regressing. We have a government that is undoing the social gains made following our progressive post-war settlement. 
The economic problems, inequality and poverty that we are witnessing have not arisen because welfare creates 'disincentives' to work, nor is there a shortage of  'hard workers' or a sudden growth in the number of 'shirkers', or people with faulty characters, as every Conservative government since Margeret Thatcher has claimed. 
There is a shortage of good, secure and adequately salaried jobs. The small rise in the national minimum wage will unfortunately be offset with increasing living costs and the welfare cuts to both in and out of work social security. It's not, by the way, a 'national living wage', as the Tories keep trying to claim. It's a very modest rise in the minimum wage, which is rather long overdue.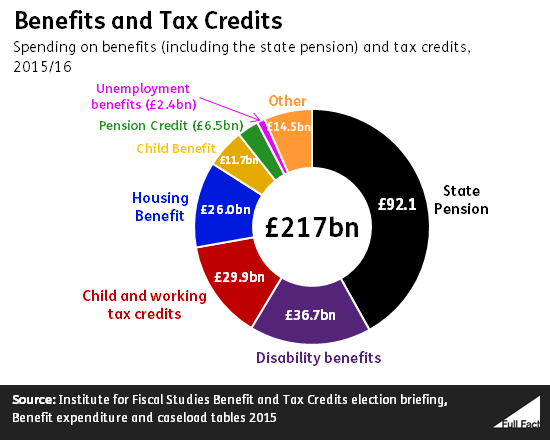 'Making work pay' is a simply a Conservative euphemism for the dismantling of the welfare state – a civilised and civilising institution that came into existence to ensure that no-one faces starvation, destitution and the ravages of absolute poverty.
Most of our welfare spending goes on pensions, first, then the bulk of the rest goes on supporting people in work who are paid exploitatively low wages.  
Making work pay for employers: the 'business friendly' government 
The underpinning welfare principles of universalism and collectivism 
In the 1940s, a widely shared international consensus specifically linked social welfare to democratic citizenship, upholding universal rights, greater equality and social justice. We share with Europe a common history of social rights, democratic participation and welfare capitalism. In light of the recent global transformations of the economic order, significant changes in the distribution of wealth and power have reshaped the meaning of citizenship and redefined the relationship between the state and citizens in a post-welfare-state era. The lasting and damaging effects of austerity and inequality will inevitably negatively influence democratic inclusion and participation, as well as having a profound impact on people's material wellbeing. 
---
I don't make any money from my work. But you can support Politics and Insights and contribute by making a donation which will help me continue to research and write informative, insightful and independent articles, and to provide support to others. The smallest amount is much appreciated, and helps to keep my articles free and accessible to all – thank you.