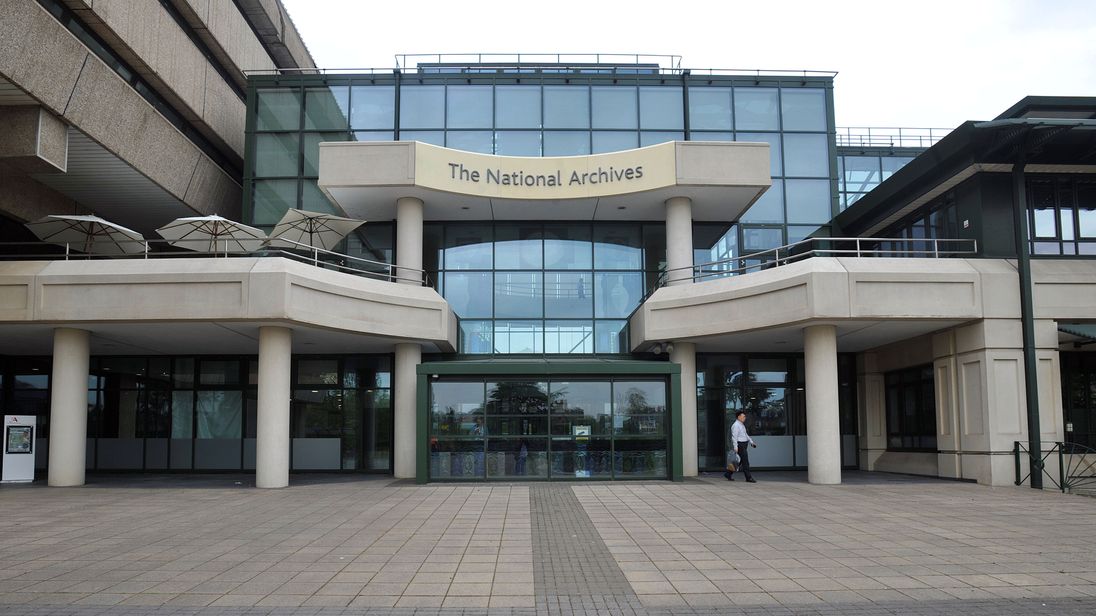 In 2013, The Guardian revealed that Britain's Foreign and Commonwealth Office (FCO) had illegally withheld 1.2 million (later revised to 600,000) historic documents from the public, in flagrant breach of the UK Public Records Act. The documents – which include the desk diary of Soviet spy Donald Maclean; case files from Nazi persecution compensation claims; and masses of material removed from Hong Kong – were being held at Hanslope Park, a secret, high-security compound in Buckinghamshire that the FCO shares with intelligence agencies MI5 and MI6.
Now documents concerning the Falklands war, Northern Ireland's 'Troubles' and the infamous Zinoviev letter – in which MI6 officers plotted to bring about the downfall of the first Labour government – are all said to have been 'misplaced', too.
The Conservatives do like their purges. Back in 2013, they travelled beyond the acceptable into an Orwellian realm and wiped a decade of speeches from the internet, rewriting their own history.
It seems an entire file on the Zinoviev letter scandal is claimed to have been 'lost' after Home Office civil servants 'took it away'. The Home Office declined to say why it was taken or when or how it was lost. Nor would it say whether any copies had been made.
Not to worry, though. In 2015 I made a copy of the Zinoviev letter in full, here, while I was researching it for an article.
Other missing files include those concerning the controversial British colonial administration in Palestine, tests on polio vaccines and long-running territorial disputes between the UK and Argentina.
Almost 1,000 files, each thought to contain dozens of papers, are claimed to be 'lost'. In most cases, the entire file is said to have been 'mislaid' after being removed from public view at the archives and taken back to Whitehall. 
In other cases, papers from within files have been carefully selected and taken away.  
For example, Foreign Office officials removed a few papers in 2015 from a file concerning the 1978 murder of Georgi Markov, a dissident Bulgarian journalist who died after being shot in the leg with a tiny pellet containing ricin while crossing Waterloo Bridge in central London. The Foreign Office subsequently told the National Archives that the papers taken were nowhere to be found. 
After being questioned by the Guardian, Foreign Office said it had managed to locate most of the papers and return them to the archives. A couple, however, are still missing. The Foreign Office declined to say why it had taken the papers, or whether it had copies. 
Other files the National Archives has listed as 'misplaced while on loan to government department' include one concerning the activities of the Communist party of Great Britain at the height of the cold war; another detailing the way in which the British government took possession of Russian government funds held in British banks after the 1917 revolution; an assessment for government ministers on the security situation in Northern Ireland in the early 1970s; and three files about defence agreements between the UK and newly independent Malaya in the late 1950s, shortly before the two countries went to war with Indonesia. 
The disappearances of these documents highlights the ease with which government departments can commandeer official papers long after they have been declassified and made available to historians and the public at the archives at Kew, south-west London. 
A Freedom of Information Act request in 2014 showed that 9,308 files were returned to government departments in this way in 2011. The following year 7,122 files were loaned out, and 7,468 in 2013. The National Archives says Whitehall departments are strongly encouraged to promptly return them, but apparently, they are not under any obligation to do so. 
A spokesperson said "The National Archives regularly sends lists to government departments of files that they have out on loan. If we are notified that a file is missing, we do ask what actions have been done and what action is being taken to find the file." 
Some historians have been particularly distrustful of the Foreign Office since 2013, following the Guardian disclosure that the department had been unlawfully hoarding 1.2m historical files at the high-security compound near Milton Keynes in Buckinghamshire. 
The hoard came to light during high court proceedings brought by a group of elderly Kenyans who were detained and abused during the Mau Mau insurgency in 1950s Kenya, when the Foreign Office admitted it had withheld thousands of colonial-era files. 
A few years earlier, the Ministry of Defence refused to consider a number of files for release under the Freedom of Information Act on the grounds that they 'may have been exposed to asbestos'. 
The files concerned such matters as arms sales to Saudi Arabia, UK special forces operations against Indonesia and interrogation techniques. The Ministry of Defense denied it was using the presence of asbestos in an old archive building as an excuse to suppress the documents. 
Dr Tristram Hunt MP, the historian and MP who sits on the all–party Parliamentary group on archives and history, said: "To have areas of the national memory erased like this is worrying." He plans to table written questions to Lord McNally, the Justice Minister with responsibility for The National Archives, to ask about the documents. 
He said: "I'm hopeful it's a temporary aberration. These things do get lost and come back to life.
"History is an asset in this country. It's a natural resource, like oil. We have a lot of it and we need to take care of it." 
Shadow Cabinet Office Minister Jon Trickett said: "The 'loss' of documents about controversial periods in history is unacceptable. 
"The British people deserve to know what the Government has done in their name and their loss will only fuel accusations of a cover up. 
"These important historical documents may be a great loss to history – and their disappearance must urgently be investigated." 
With a straight face, a Government spokesman said: "This is the most transparent Government in history and we are committed to making public as many records as possible, while balancing the need to protect the small amount of information that remains sensitive.
"Last year 95 per cent of government records that were transferred to the National Archives were made public and since 2013 the Government has doubled the amount of material it reviews and releases each year, as we honour our commitment of releasing documents after 20 years." 
However, the record number of files withheld from release to the National Archives, along with those apparently 'disappeared' ought to raise serious concerns about the government's approach to democratic accountability and transparency.