"At places like Davos, people like to tell success stories. But their financial success has come with an unthinkable price tag. And on climate change, we have to acknowledge we have failed. All political movements in their present form have done so, and the media has failed to create broad public awareness."
"We are facing a disaster of unspoken sufferings for enormous amounts of people. And now is not the time for speaking politely or focusing on what we can or cannot say. Now is the time to speak clearly.
"Solving the climate crisis is the greatest and most complex challenge that Homo sapiens have ever faced. The main solution, however, is so simple that even a small child can understand it. We have to stop our emissions of greenhouse gases.
"Either we do that or we don't.
"You say nothing in life is black or white. But that is a lie. A very dangerous lie. Either we prevent 1.5C of warming or we don't. Either we avoid setting off that irreversible chain reaction beyond human control or we don't.
"Either we choose to go on as a civilization or we don't. That is as black or white as it gets. There are no grey areas when it comes to survival."
Source: My Message to Davos Elites: Act as If Our House Is on Fire. Because It Is. Greta Thunberg.
Greta has welcomed the huge mobilisation of young people in the UK, which follows demonstrations by tens of thousands of school and university students in Australia, Belgium, Germany, the United States, Japan and more than a dozen other countries. She says: ""I think enough people have realised just how absurd the situation is. We are in the middle of the biggest crisis in human history and basically nothing is being done to prevent it. I think what we are seeing is the beginning of great changes and that is very hopeful."
In December, Greta spoke at the United Nations climate conference, berating world leaders for behaving like irresponsible children. Last month, she addressed the global business elite at Davos. She said: "Some people, some companies, some decision-makers in particular, have known exactly what priceless values they have been sacrificing to continue making unimaginable amounts of money. And I think many of you here today belong to that group of people."
Globally, more than 3,000 scientists have given their endorsement and  backing to young people's climate change protests and strikes. 
The UK strike has been supported by one of the UK's leading teaching unions and  academics say the young people who are prepared to organise and take part in the strike are setting an example that others should follow. 
In a letter to the Guardian, 200 UK academics say: "It is with these tragic and desperate events in mind that we offer our full support to the students, some of whom may well aspire to be the academics of the future, who bravely plan to strike on 15 February to demand that the UK government takes climate action."
"We are inspired that our children, spurred on by the noble actions of Greta Thunberg and many other striking students all around the world, are making their voices heard."
Parties on the left have broadly supported the protests. The mass action was supported in particular by frontbench Labour MPs. Leader, Jeremy Corbyn, tweeted that climate change was the greatest threat people faced and young people were "right to feel let down by the generation before them and it's inspiring to see them making their voice heard today". Caroline Lucas also endorsed the protests.
There was also support from a small number of Conservative MPs – including the energy minister Claire Perry.
However, there has been some criticism of the protests by climate change deniers and Conservative politicians dismissed the protests, claiming they amount to little more than "truanting." The government, with a track record that clearly and consistently demonstrates they don't understand what is best for young people, have condemned the strikes on the grounds of costs, too. 
Conservatives complained with some irony that the Parliament Square lawn had been damaged by young people, and it had only just been replanted after being all but destroyed during last summer's global heatwave.
Labelled "a strike" by the BBC, the government called the sight of thousands of  protesting young people out of school "truancy".
Theresa May has condemned the protests, her deputy official spokesman said: "It is important to recognise that disruption increases teachers' workloads and wastes lesson time that teachers have carefully prepared for.
"That time is crucial for young people precisely so that they can develop into top scientists, engineers and advocates that we need to tackle this problem." What an utterly 'seen but not heard' patronising  commentary, from a government that haven't listened to the scientists, engineers and advocates, ever, on climate change.
The latest United Nations report warned there were just 12 years remaining to avoid the worst effects of global warming, from record-breaking droughts and heatwaves to warming oceans and melting ice sheets.
In the last week  scientists have warned of a catastrophic collapse of insect population with devastating consequences for humanity, and a separate report said human-caused threats to climate, nature and the economy posed a danger of systemic economic collapse unless radical action is taken.
However, the government in the UK, who boast 'evidence based policies' have nonetheless condemn everyone who presents a view that differs from their own. They shamefully condemn our young people who are protesting for their future and that of our planet.
Rather than recognise that this is sign that the last generation are failing in our responsibility to protect the next; to ensure our children are safe from the worsening impacts of climate change, and the elements of increasing precarity that neoliberalism has imposed on them, the government have condemned them.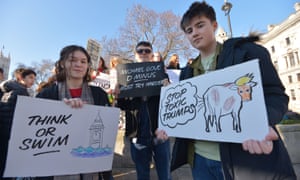 They have condemned us all on every level – from their obsession with economic growth at any cost and their exclusively 'business friendly' policies to their 'bonfires of red tape'. from growing inequality and poverty to profoundly damage public services, they have condemned us all.
Ask yourself: What is the point of an economic model that does not fulfil the majority of citizens' needs?
They have condemned us all because they have persisted in placing private profit over and above fundamental human needs.
---
I don't make any money from my work and I don't permit advertising. In fact I have to pay to keep my site advert free. 
You can if you wish contribute by making a donation and help me continue to research and write informative, insightful and independent articles, and to provide support to others. I co-run an online group to provide support for ill and disabled people going through disability assessments, mandatory review and tribunals. The smallest amount is much appreciated – thank you.