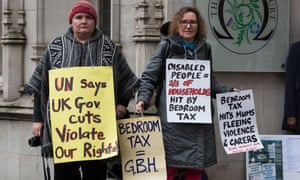 The government's release of mortality statistics related to sickness and disability benefits has caused fierce debate about what the figures actually mean. It has to be said that the way the figures were presented – in a flat descriptive way – makes drawing causal links and inferences very difficult and making useful comparisons impossible. This of course was intentional.
There's a simple difference between descriptive and inferential statistics – descriptive statistics simply summarise a current dataset, it's just raw data. Subsequently, analysis is limited to the data and does not provide a scope that permits the extrapolation of any conclusions about a group or population. Inferential statistics are usually used to test an hypothesis, and aim to draw conclusions about an additional population outside of the dataset. Inferential statistics allow researchers to make well-reasoned inferences about the populations in question, and may be tested for validity and reliability, using various appropriate formulae.
To complicate matters further, the Department for Work and Pensions (DWP) claim that they don't keep detailed information regarding whether a person died before or after their benefit claim was ended. So when the data is about people who died within six weeks of their claim ending, it could mean that the claim ended before they died, or after, because the person had died.
Of course the question we need to ask is why the DWP don't keep a more accurate record of that data. And furthermore, why are the government so supremely unconcerned about even basic monitoring of the consequences of their welfare "reforms" on sick and disabled people?
I had a lengthy debate with Tom Chivers from the Telegraph last year about this very issue. He said that it was most reasonable to assume that the overwhelming majority of deaths happened before the claim ended, rather than the converse being true. He criticised campaigners for claiming that people were dying as a consequence of the "reforms".
However, we know from media coverage of some of those tragic deaths that people have died as a consequence of having their employment and support allowance (ESA) benefit claim ended. We also know from the debates in parliament that have been tabled by the opposition on this topic, and the inquiries instigated by the work and pensions committee, that many people have been adversely affected by having their claims ended because they were assessed as "fit for work", some of the cases presented had also died – details of which can be found on the Hansard record.
So it isn't a reasonable assumption that most people died and then had their claim closed, on the part of Tom Chivers (and others) at all. But there's more.
I made a statistical cross comparison of deaths, using the same Department for Work and Pensions statistics as Tom Chivers, though my analysis was undertaken the year before his. I found that the data showed people having their claim for Employment Support Allowance (ESA) stopped, between October 2010 and November 2011, with a recorded date of death within six weeks of that claim ceasing, who were until recently claiming Incapacity Benefit (IB) – and who were migrated onto ESA – totalled 310.
Between January and November 2011, those having their ESA claim ended, with a recorded date of death within six weeks of that claim ending totalled 10,600.
This is a very substantial, significant statistical variation over a comparatively similar time scale (although the 10,600 deaths actually happened over a shorter time scale – by 3 months) that appears to be correlated with the type of benefit and, therefore, the differing eligibility criteria – the assessment process – as both population samples of claimants on ESA and IB contain little variation regarding the distribution in the cohorts in terms of severity of illness or disability. Bearing in mind that those who were successfully migrated to ESA from IB were assessed and deemed unfit for work, (under a different assessment process, originally) one would expect that the death rates would be similar to those who have only ever claimed ESA.
This is very clearly not the case.
Further evidence that very ill and disabled people have been excluded from an award of ESA may be found in the statistical outcomes of tribunals – there is a consistently very high success rate amongst those who have appealed Atos/DWP decisions, over that time period. Those on IB were not required to have continuous assessments, whereas those on ESA are constantly required to undergo the Work Capability Assessment.
Dr Steven Bick indicated that there are targets to reduce the number of people who "qualify" for ESA payments, the WCA is unfairly and irrationally weighted towards finding people fit for work, often when it's clearly not the case, so each assessment is simply an opportunity for the DWP to end claims. Many claimants have described a "revolving door" process of endless assessment, ceased ESA claim, (based on an outcome of almost invariably being wrongly "assessed" as fit for work), appeal, successful appeal outcome, benefit reinstated, only to find just three months later that another assessment is required.
The uncertainty and loss of even basic security that this process creates, leading to constant fear and anxiety, is having a damaging, negative impact on the health and well-being of so many. A significant proportion of those required to have endless assessments have very obviously serious illnesses such as cancer, kidney failure, lung disease, heart disease, severe and life-threatening chronic conditions such as multiple sclerosis, lupus, myalgic encephalomyelitis, rheumatoid arthritis, brain tumours, severe heart conditions, and severe mental health illness, for example. To qualify for ESA, the claimant must provide a note from a doctor stating that the person is unfit for work.
There can be no justification for subjecting people who are so ill to further endless assessments, and to treating us as if we have done something wrong. Negative labelling, marginalising and stigmatising sick and disabled people via propaganda in the media, using despiteful and malicious terms such as "fraudster", "workshy" and "feckless" is a major part of the government's malevolent attempt at justification for removing the lifeline of support from sick and disabled citizens.
In addition to very justified anxieties regarding the marked increase in disability hate crime that the Tory-led propaganda campaign has resulted in, many sick and disabled people have also stated that they feel harassed and bullied by the Department for Work and Pensions and Atos. All of this is taking place in a setting of government generosity to very wealthy people, with Osborne implementing austerity cuts, which disproportionately target the poorest citizens, at the same time as he awarded millionaires £107, 000 each per year in the form of a tax cut.
Many sick and disabled people talk of the dread they feel when they see the brown Atos envelope containing the ESA50 form arrive through the letter box. The strain of constantly fighting for ESA entitlement – a lifeline support calculated to meet basic needs –  and perpetually having to prove that we are a 'deserving' and 'genuine' sick and disabled person is clearly taking a toll on so many people's health and well being. I know from personal experience that this level of stress and anxiety exacerbates chronic illness. 
Many families of those who have died have said that the constant strain, anxiety and stress of this revolving door process has contributed significantly to their loved ones' decline in health and subsequent death. The figures from the DWP, and the marked contrast between the ESA and IB death statistics certainly substantiate these claims. At a meeting in June 2012, British Medical Association doctors voted that the Work Capability Assessment (WCA) should be ended "with immediate effect and be replaced with a rigorous and safe system that does not cause unavoidable harm to some of the weakest and vulnerable in society".
On 22 May 2013, a landmark decision by the courts in a judicial review brought by two individuals with mental health problems ruled that the WCA is not fit for purpose, and that Atos assessments substantially disadvantage people with mental health conditions. Despite the ruling's authoritative importance, the decision had a similar lack of real-world effect as it did not halt or slow down the WCA process: Atos and the DWP have ignored the judgement and its implications.
Many of us have reasonably demanded a cumulative impact assessment of government welfare policies, AND an inquiry into the statistically significant increase in mortality rates correlated with the government's welfare "reforms" aimed at sick and disabled people, only to be told that the cases we present as evidence of the need for investigation are merely "anecdotal".
Yet when the government talk of "scroungers", the "workshy", "generations of 'worklessness'", a "culture of entitlement", a "something for nothing culture", we are expected to accept that at face value as 'empirical evidence". With no offer of evidence or reasoned discussion to support these ideological claims.
There is an argument to be had (which I've presented previously) about the need for more methodological pluralism in social and political research, with a leaning towards qualitative data. The government should not be attempting to invalidate people's accounts of their own everyday experiences and attempting to re-write them to suit themselves. I've a strongly qualitative preference when it comes to methodology, because of issues relating to validity, reliability and because of the meaningful, authentic, rich details that can be gathered this way. Using quantitative methods only tends to exclude the voices of those groups that are being studied. Qualitative methodologies also tend to be more conducive to understanding issues being researched, rather than simply describing them numerically. Statistics tend to dehumanise because they exclude the narratives of citizens' lived experiences, and of how they make sense of their circumstances.

As it is, we have ministers shamefully rebuked by the Office for National Statistics (ONS) for lying to justify extremely punitive welfare cuts, more than once, yet with even more cuts to come, and an ongoing United Nations' inquiry into this government's human rights abuses, it's very worrying that there is a silence and lack of concern from the wider public about any of these issues.
The point blank refusal to enter into an open debate and open an inquiry into the deaths that are correlated with Tory policy reflects a callous, irrational and undemocratic government that draws on an underpinning toxic social Darwinist ideology and presents a distinctly anti-enlightenment, impervious epistemological fascism from which to formulate justification narratives for their draconian policies, in order to avoid democratic accountability and to deflect well-reasoned and justified criticism.
That ought to be a cause for considerable concern for the wider public of the UK – a very wealthy, former first-world liberal democracy.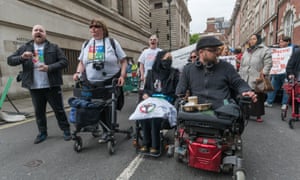 Endnote
A few people have asked me what epistemology means. It's a branch of philosophy, very relevant to science and the social sciences, that is the study and investigation of the origin, nature, methods, and limits of human knowledge. It's about what and how we understand. It's related to ontology, which is the study of the nature of reality and existence, and both branches of philosophy are important to social sciences such as politics, sociology and psychology, influencing methodology – informing how we conduct research.
I'm always happy to explain any terms or phrases I use. I sometimes use sociology or psychology terminology and conceptual frameworks, because these are often very useful for presenting clearly defined and very specific meanings, and for framing debates meaningfully to raise our understanding of social issues. But I don't assume everyone has done a degree in the social sciences, so please don't hesitate to ask for meanings.
I always do when I don't understand something.
---
I don't make any money from my work. But you can help by making a donation to help me continue to research and write informative, insightful and independent articles, and to provide support to others. The smallest amount is much appreciated – thank you.