"The point for neoliberalism is not to make a model that is more adequate to the real world, but to make the real world more adequate to its model" – Simon Clarke (2005). (See also If You Look Behind Neoliberal Economists, You'll Discover the Rich: How Economic Theories Serve Big Business. The road to serfdom – sponsored by big business).
Nudge: when the luxury of making choices has been commodified and packaged
Choice architecture is a term was coined by libertarian paternalists Richard Thaler and Cass Sunstein (2008). It refers to the practice of influencing choice by changing the manner in which options are presented to people.
For example, this can be done by setting defaults, framing, or adding decoy options. 
Choice architecture influences decision-making by simplifying the presentation of choices, by automatically evoking particular associations, or by making one option more salient or "easier" to choose than the alternatives. It works "beneath" our rational and reflective processes.
Personally, I see choice architecture as starkly lit Orwellian features along the short road and cul-de-sac to choiceless choices. It's a reductive and determined journey, which ends by the state deciding and determining how citizens ought to be. 
A government that is acting upon the perceptions and behaviours of citizens in order to align them with politically defined socioeconomic outcomes turns democracy on its head. It detaches public policies from genuine wider public needs and interests. Governments are elected in the expectation that they will behave in ways that meet the needs of a population.
Democracy entails a dialogue between government and citizens. However, nudge closes down that dialogue, and restricts human agency – the capacity of individuals to act independently and to make their own free choices. Policies are increasingly about the government instructing us how to behave. How to be.
Choice architecture redesigns our experiences without our consent. Diversion from the path of those choices chosen for us by choice architects is considered to be pathological. Nudge doesn't accommodate creative opportunity, critical thinking or any form of genuine learning. It simply claims that we each operate within the confines of bounded rationality. We are cognitively flawed. But nudge doesn't present the opportunity for citizens to develop awareness of potential limits, to problem-solve or to learn how to become better cognitively equipped.
It's precisely because we are ALL cognitively flawed that the production of knowledge for governance itself needs be governed.  In this respect, behavioural econmics displays an arrogance and epistemoloical authoritarianism in that it is assumed the theories it's founded on somehow escape the confines of rational boundaries that everyone else is unable to transcend. It's like saying "that's your "human nature", but not ours". If we are all cognitively flawed, then no-one is exempt from that rule.
Nudge reduces our experiences to measured, measurable, politically defned quantitative "outcomes", at the expense of the crucial qualitative accounts and participation of citizens that contribute to a functioning democracy.
Thaler and Sunstein define a "nudge" as:
"Any aspect of the choice architecture that alters people's behaviour in a predictable way without forbidding any options or significantly changing their economic incentives."
This statement puzzles me. If a behaviour is altered in a predictable way, then how will we know if any of the other potential options were forbidden or not, and surely, it means at the very least that the other possibilities – alternative choices – have been foreclosed intentionally by the choice architect. If it didn't mean that, then why use nudge at all, how exactly does nudging work, and why are we funding it?
Libertarian paternalism or "nudging" is a mechanism to exploit the ways that individuals deviate from rational choice in order to benefit themselves or society at large – for instance, by using our bias toward the status quo to encourage employees to put more of their paychecks into savings.
This benefits employees because it means they will be able to afford to live when they hit hard times, as state provision such as unemployment support and pensions have been incrementally cut away to almost nothing. The powers that be in the UK regard any kind of welfare provision as a "perverse incentive". This benefits the government because if everyone pays for their own pension, periods of unemployment, sickness and so on, then the government can spend your national insurance contributions and taxes on other things. Like very wealthy people's tax cuts. 
The privatisation of choice and consent
Power is defined in the social sciences as the ability to influence ("soft power") or shape and outright control the behaviour of people ("hard power"). Attempts by a government to shape and control the behaviour of citizens (including the targeting of specific social groups), either via policies or by brute force, isn't generally considered to be compatible with democracy, social justice or notions of inclusion.
Thaler and Sunstein have claimed that governments always influence citizens' behaviours. We have laws to deter clearly defined crimes such as murder, theft and so on. However, those laws are clearly stated and citizens are aware of their purpose and that they aim to control socially harmful behaviours. They are transparent. Most people would  agree that they are necessary to protect citizens, and most are aware of the probable consequences of being found breaking those laws.
These are overt attempts to dissuade people from behaving in potentially harmful ways towards others and wider society generally tends to endorse them, regarding them as necessary. Such laws permit us to engage our rational processes precisely because they are visible to us. Nudge is designed to bypass our critical and rational capacities.
Nudge or "behavioural economics" is the attempt to shape people's socioeconomic behaviours without people being aware of the process or the aim. Nudge ceases to work when people become aware that they are being nudged – it only works "in the dark". 
The Nudge Unit was part-privatised in 2014, which means it is protected from public scrutiny.  It is no longer subject to the Freedom of Information Act, and it can sue for libel.
Ian Dunt said at the time of the Nudge Unit's privatisation: "The secrecy and legal might of private firms offering public services is morally indefensible whatever the sector. But in the case of nudge it is particularly dangerous, because this is an organisation specifically tasked with implementing policy on the subconscious of the British public.
However sympathetic we are to the goals nudge is trying to achieve – such as reducing car accidents or increasing tax collection – we should be deeply sceptical of its tactics, which involve influencing the public without them knowing it is happening.
This is what makes nudge so toxic an idea. While it seems more liberal than using legislation to clamp down on unhealthy behaviour, it is actually more pernicious. At least when something is banned, you know you are being prevented from doing it. With nudge, you will never know."
The application of nudge tends to be asymmetrical – is targeted disproportionately at poor citizens. This is because of the political belief – a weighted bias – that poor people are poor because they make "irrational" and "wrong" choice. Conversly, wealthy people are deemed "rational" precisely because they are wealthy. This is a line of teleological reasoning – rather than being causal explanation of the phenomenon of inequality, the aims, ends, or intentions of the observed phenomenon or behaviour are used to explain the process. Teleology refers to a view that justifies certain phenomena, which are explained by reference to their purposes.  The Conservatives see inequality as functional, because it "encourages competition" and serves as an "incentive". Social scientific arguments among positivists in particular quite often rest on rational short cuts like this. This short cut is a weighted bias that becomes embedded in the process of how particular areas of research are chosen, how the research is designed, and how interpretation of the results and conclusions are framed. Rather than the "scientific method" in social research serving to ensure value neutrality, quite often it simply distils the ideological premises of it.
Nudge reduces a persons' choices to one choice – that of the state or "choice architects". Nudge tends to draw on punishments, threats of punishment and negative reinforcements to change the behaviours of poor people – such as those embedded in welfare conditionality and sanctions, which exploit a cognitive bias we have, apparently, called "loss aversion". 
Something that the government and libertarian paternalists choose to ignore is that it is poverty itself that restricts choices, not poor people's cognitive "abilities" or decision-making. A good example is how the use of credit scoring ultimately leads to the poorest people having to pay the most interest on credit, if they manage to get any at all. Being poor limits our choices for credit, and other ways out of financial hardship. It's difficult to find work that pays an adequate wage to support an adequate standard of living, especially when you have so few resources that you can't meet all of your basic needs, let alone pay your broadband bill and meet travel costs.
It's a very dangerously slippery slope when a group of technocrats claim they have perfected the art of knowing what is best for us, and what our best interests are, especially when it is especially geared towards the political goal of fulfilling "small state" ideology. 
Psychopaths see others as a means to an end, they also like to define other people's "best interests". They use justification narratives for their behaviours to manipulate people, which are often plausible, but ultimately, this is simply to get their own way.
Similarly, the Conservatives' use of nudge reflects their ideological agenda, and their justification narratives reflect an authoritarian turn. 
The rise of nudge refects a miserly neoliberal government with an ideological agenda
If people who are poor are struggling with decision-making, then nudging people – even if "opt out" provision is made (and it generally isn't) – without their knowledge or informed consent cannot be justified as a "non intrusive" intervention, as behavioural economists try to argue. Nudging reduces our autonomy and imposes a framework of psychological reductionism and determinism.
Nudge reflects a basic "stimulus-response" view of human shaping behaviour, except the word "incentive" has replaced "stimulus" in the old behaviourist terminology. Many behavioural economists talk about cognitive processes, and how flawed most people's are. But nudge methodology reflects a behaviourist approach – there's no opportunity for learning, and no consideration of human subjectivity – our inner states, meanings, understandings and so on – all that matters is getting people to comply and behave the way the "choice architects" think we should. Cause and effect.
Nudge was introduced as a policy strategy as a way of cutting costs. Libertarian paternalism is a political doctrine, and is therefore not value-neutral. However, libertarian paternalists argue that their methodology – Randomised Controlled Trials (RTCs) – validates their claim to value neutrality.  Behavioural economists argue that the evidence gathered from RTCs is a better, more reliable and valid form of knowledge than the knowledge of "experts". But such knowledge is insufficient if it is abstracted from the political side of policymaking in which problems are framed and knowledge given meaning. Furthermore, the RTCs are used to add credibility to the theoretical knowledge of "experts". But often, those presenting a case for evidence-based policies often ignore the multiplicity of evidence relevant to the policy in question. In this respect, RTCs may be used to filter out alternative accounts of the issue being addressed, and so justifying interventions that are inappropriate or may have unintended (or undeclared and ideologically determined, intended) consequences. 
RTCs are an effective way of determining whether or not a particular intervention has been successful at achieving a specific outcome. One significant concern is that RCTs  are being promoted as the 'gold standard' in a hierarchy of evidence that marginalises qualitative research, and the accounts of citizens' experiences – crucial to a functioning democracy. The government has frequently dismissed citizens accounts of policy impacts as "anecdotal", claiming that "no causal link" between policy and impact can be demonstrated. Given that some of these accounts have been first hand, and about serious harm caused by policy,  it's easy to see how the use of  a"scientific methodology" so easily becomes a tool for stifling criticism, debate and a mechanism for political expediency. 
RTCs have been the standard of medical research, and are useful for establishing whether cause-effect relationships exist between treatments and outcomes and for assessing the cost effectiveness of a treatment. However, their use in influencing and quantifying an array of complex human behaviours marks a return of the determinism and reductionism that was central to behaviourist perspectives. 
We must also question the appropriateness of the use of a medical model to frame social problems. Poverty, inequality and the unequal distribution of power doesn't happen because of some disease process: it is because of government policy and decision-making. No amount of blaming individual citizens' decision-making and applying "behavioural medicine" to the victims of free neoliberal socioeconomics will remedy that. 
Behaviourism is basically the theory that human and animal behaviour can be explained in terms of conditioning, without appeal to "internal" states -thoughts or feelings – and that psychological disorders are best treated "externally" by altering "faulty" behaviour patterns. Because nudge is used asymmetrically, and targets poor people disproportionately, it is founded on assumptions that reflect traditional prejudices and assumptions about the causes of poverty, and also serves to endorse and extend existing inequalities in wealth, resources and power. Nudge assummes that poor people's decision-making is the cause of poverty, rather than institutionalised prejudices and the political decision-making that shapes our socioeconomic environment.
One of our fundamental freedoms as human beings is that of decision-making regarding our own lives and experiences. To be responsible for our own thoughts, reflections, intentions and actions is generally felt to be an essential part of what it means to be human.
Of course there are social and legal constraints on some intentions and actions, especially those that may result in harming others, and quite rightly so.
There are other constraints which limit choices, too, insofar that choices are context-bound. We don't act in an infinite space of opportunities, alternatives, time, information, nor do we have limitless cognitive abilities, for example.
In other words, there are always some limitations on what we can choose to do, and we are further limited because our rationality is bounded. Most people accept this with few problems, because we are still left ultimately with the liberty to operate within those outlined parameters, some of which may be extended to a degree – our capacity for rationality and critical thinking, for example, can be learned and improved upon. But our thoughts, reflections, decisions and actions are our own, held within the realm of our own individual, unique experiences.
However, the government, and the group of behavioural economists and "decision-making psychologists" (employed at the "Nudge" Unit) claim to have found a "practical" and (somehow) "objective way" from the (impossible) perspective of an "outside observer" – in this case, the government – to define our best interests and to prompt us to act in ways that conform to their views. Without our informed consent. "Compliance" is the defintely the governments' buzzword. Compliance frameworks are embedded in our welfare system and most of our public services. 
Sunstein and Thaler argue that policymakers can preserve an individual's liberty while still nudging a person towards choices that are supposedly in their best interests. However, since no-one can escape their bounds of their own subjectivity to find some mind-independent vantage point, and since all humans operate within a framework of bounded rationality, the behavioural economists' claim to value-neutrality, and technocratic appeal to the validity of a "scientific" methodology doesn't stand up to scrutiny.
The claim to an "objective" scientific methodology does nothing to compensate for the ideological perspectives of the researcher that invariably influence the choice of an area of study, or the nature of generated hypotheses that are tested in artificial environments – "laboratory" conditions. Isolated, tested, short-range hypotheses cannot tell us much about the vast array of complex processes involved in human decision-making, and take any meaningful account of the influence and depth of a cultural, political, social, economic and historical context. As such, they cannot provide a reliable basis for making inferences to real world circumstances.
The results depend on the interpretation and nature of the data used and the reason for the analysis in the first place. Simple causal explanations of behaviour embody reductionism and determinism – and therefore deny human autonomy. Bounded rationality is a theory that proposes we have limited choices, but behaviourist perspectives inform us that basically, we have none. 
Nudge doesn't take into account that political decision-making also succumbs to the limits of bounded rationality, and that socioeconomic policies impact upon citizens, rather than citizens making choices – "right" or "wrong" ones – about our socioeconomic organisation.  
Medical RCTs are done within the confine a strict ethical framework, with informed consent being central to that framework. The government is conducting experiments on the population without their informed consent. There are no ethical safeguards in place to monitor and acknowledge any potential harm that arises as a consequence of nudging. This is precisely why there is a  need to incorporate qualitative insights into RTCs used to test pubic policy interventions. 
Nudge ignores the negative impact of the attitudes and behaviours of the wealthy and powerful on society
"People who are poorer should be prepared to take the biggest risks; they've got least to lose." Lord Freud, 2012
The risk-taking and greedy behaviours of wealthy people caused a global financial crash, which has ultimately led to countries like the UK imposing austerity on the poorest citizens. Excess in risk taking by and excessive leverage of banks meant that the finance class ignored externalities and relied on bail-outs by the government following the crisis.
The incentive structure of banks encouraged strategies that increased aggregate risk in the economy, and regulators allowed banks to use their own models to calculate and report riskiness. Deregulation is at the core of the 2008 Financial Crisis. The attempt to decrease government involvement in the financial system backfired. Ultimately, deregulation put depositors, consumers, and banks at risk. Those paying the price for the decision-making behaviours of those in positions of power are the poorest citizens. Austerity has been used as a diversion from where the responsibility for the banking crisis lies, and has become a mechanism of administering disipline and ensuring the conformity of the poorest citizens.

Yet their remains a widespread lack of concern for the financial system's risk to the economy. No lessons appear to have been learned, and no-one is concerned with "changing the behaviours" of the perpetrators of the global recession.
"If we must talk about "poor choices" then we have to address all poor choices. Not just those "poor choices made by the Poor." Hubert Huzzah
Austerity measures have caused an unacceptable level of harm, hardship and absolute poverty – lacking the means to meet basic survival needs, such as food, fuel and shelter – that we haven't witnessed as a society since before the establishment of the post-war welfare state. We have also witnessed the violation of the human rights of some socially marginalised groups. This point indicates to me that it isn't poor people who need "behaviour change" programmes: it's the rich and powerful who create adverse or "pathological" socioeconomic circumstances and events
"Nudge" bears the hallmark of oppression and is symptom of an authoritarian state. It permits those whose decisions have truly devastating impacts on others and our society to simply carry on doing as they choose, whilst punishing those who are blameless, powerless and don't participate in decisions regarding how our society is organised. 
As such, nudge has become a prop for neoliberal hegemony and New Right Conservative ideology. It's a technocratic fix to a socioeconomic system that is not only failing, it's causing distress and harming many citizens.
Nudge addresses the needs of policy-makers. Not the wider public. The behaviourist educational function, made patronisingly explicit by the Nudge Unit, is now operating on many levels, including through policy programmes, institutionalised attitudes and behaviours, in schools, in forms of "expertise", and even through the state's influence on the mass media, other cultural systems and at a subliminal level: it's embedded in the very language that is being used in political narrative.
Thaler acknowledges that regardless of the original intentions, nudge may be skewed by governments, organisations or individuals looking to capitalise on the cognitive biases of people. Whenever he is asked to sign a copy of his book , he writes "nudge for good" which is a plea, he says, to improve the lives of people and avoid "insidious behaviour."
In the UK, choice architects work to simply maintain the status quo. Therefore nudge doesn't and cannot offer us any scope for improving people's lives.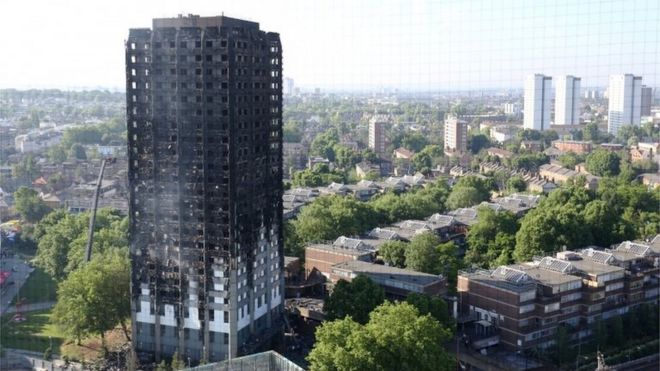 Grenfell is a stark monument to the systematic disempowerment of citizens because of the decisions made by the architects of neoliberal policies and the utter disregard and negligence of those in positions of power.
Residents of Grenfell Tower had previously raised serious concerns that a catastrophic event could happen. It did. An action group of Grenfell residents said their warnings fell on "deaf ears" after highlighting major safety concerns about the block. The neoliberalisation of the housing market entailed councils part-privatising public housing – putting them into housing associations or ALMOs (arms length management organisations). This management arrangement was distant and remote – a bureaucratic mechanism rather than a democratic community organisation. 
Austerity was (re)introduced in 2010. Public and social housing budgets were slashed and housing associations encouraged to become more commercial and borrow from banks instead of receiving public funding. At the same time, social security and funding for local government were dramatically cut back. In London alone, 10 fire stations, 27 fire engines and more than 600 firefighters have been lost to cuts since 2010. These undermined emergency responses and efforts to prevent fires by inspecting buildings and taking enforcement action under fire safety regulations.
Government hostility to regulation played a significant role in the unfolding of this terrible tragedy. Following a smaller fatal 2009 fire in South London, a series of recommendations including installing sprinkler systems and reviewing the "stay put" advice given to residents living in higher floors in the event of a fire. These recommendations were sat on, ignored, and delayed despite efforts from parliamentarians and campaigners, and even the magazine representing housing professionals. The requirement to carry out a Fire Risk Safety Assessment by the Fire Brigade was changed to make it the responsibility of landlords – Kensington and Chelsea Council opted to use the cheapest company available to them. 
These assessments are not transparent or public and are now the subject of huge public scrutiny along with the series of decisions that led to Grenfell Tower being "re-clad" in the cheap material that facilitated the rapid spread of the fire.
What is clear is that government decision-making, the ideology of deregulation, of privatising, of austerity, combined to kill people in their homes. Their safety and their lives were not valued by the government nor the system they put in place, nor were their voices heard until it was far too late. 
If we must talk about "poor choices" then we must address all poor choices. Not just those "poor choices" made by the poorest and most disempowered citizens.
<=== You are here
Sherry Arnstein's Ladder of Citizen Participation and Power
Related
The importance of citizen's qualitative accounts in democratic inclusion and political participation
The connection between Universal Credit, ordeals and experiments in electrocuting laboratory rats
I'm currently writing a longer and more in-depth critique of behavioural economics, which will be published very soon.
---
I don't make any money from my work. I am disabled because of illness and have a very limited income. But you can help by making a donation to help me continue to research and write informative, insightful and independent articles, and to provide support to others. The smallest amount is much appreciated – thank you.