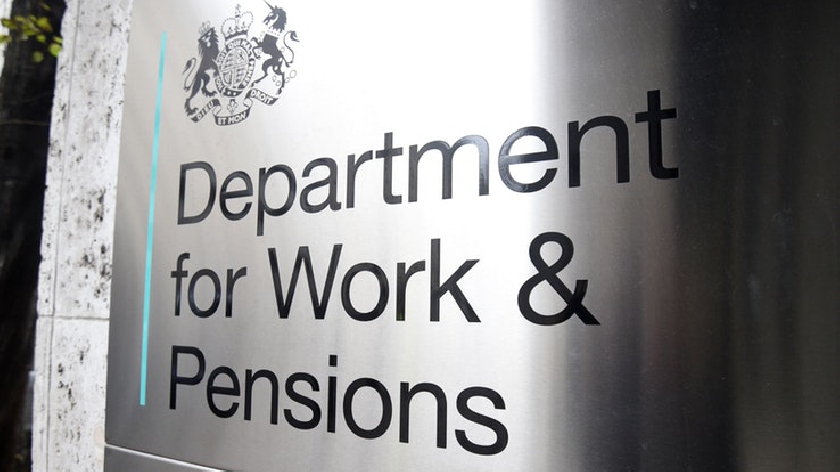 I co-run an online advice and support group for people going through Personal Independence Payment (PIP) and Employment and Support Allowance (ESA) claims, assessments, mandatory reviews and appeals. Recently there has been a spike in people being reassessed for their awards of both kinds of support much earlier than expected. Furthermore, many are seeing their longstanding awards being taken from them by the Department for Work and Pensions following the reassessment, when this is clearly unjustifiable.
Failing a work capability assessment usually triggers migration onto Universal Credit.
For example, a significant proportion of this group have chronic or degenerative illnesses that are not going to improve. If someone with such a condition is deemed unfit for work, or in need of extra support to meet their needs and maintain independence, given that it's highly improbable that their condition will improve,  it's more than unreasonably cruel that following review, these people have lost their awards, most often based on highly inaccurate reports from assessors and the Department's decision makers.
One person received a letter notifying her of an early ESA review – it wasn't due until next year – just days after she had seen her PIP award removed, following a review that was not due until 2021. 
Those people claiming Universal Credit (UC) and needing a work capability assessment because they have not previously received ESA are experiencing long delays (often around six months) before the assessment appointments are finally arranged. This is true even when there is clear evidence of ill health and/or disability, and it means people miss out on additional payments. Some are being subjected to conditionality and sanctions because they are being given inappropriate requirements to look for work while they wait for their assessment. 
A recurring problem with UC is the failure of DWP staff to include a limited capability for work (LCW) or limited capability for work related activity (LCWRA) element in a claim for Universal Credit for people moving from ESA, who had already been assessed as entitled to the equivalent element in ESA. These components are supposed to be automatically included in UC but people are reporting that it this is not happening.
Two people who had been claiming ESA for two or more years, both placed in the support group following their assessments, triggered 'natural migration' when they claimed Discretionary Housing Payment (DHP) because of hardship. One person's local council had wrongly made 'non dependent' deductions for her adult son, pushing her into hardship and rent arrears. As she was awarded PIP at the daily living rate, non dependent deductions should not have been made, as the standard daily living award exempts people from those deductions in this group of PIP  claimants.   
She later reported that non dependent deductions were wrongly taken from her UC housing element, also. She said that the problem arose because PIP awards are not logged on the system, which means that once the underpayments were eventually rectified, she still had to remind her advisor that she was exempt from non dependent deductions being made to her housing costs. The problem keeps arising, however, with some of the deductions still being made some months. She also told me that her mandatory review request was completely ignored.
The DHP application from both people in the support group triggered a move from existing benefits on to UC. When migrated from ESA on to UC, people in the ESA support group should be automatically awarded the extra element of UC (the 'limited capability for work-related activity element') and should not be required to undertake any work related activity. However this did not happen and both were refused this element. Another person was told, wrongly, that she would need to undergo another work capability assessment and another was asked to undertake inappropriate work related activities which he were unable to carry out because of his illness.  
Several others have also reported that they have submitted requests for mandatory review and not had any response. One person was told that they had to ring to request the review, rather than requesting it in writing. She was then told that because more than one month had passed since the decision she was challenging, she could not request a mandatory review. 
Special rules exist for terminally ill people who are expected to live less than six months, to fast-track their claims for support and to allow certain health-related payments to be paid at the highest rate without needing further assessment. One person applied for UC and was incorrectly told that there was no special rules provision under UC. She was asked to provide evidence that she could not carry out work related activities before she could receive the payments due to her and have her work related conditionality lifted, despite the fact she had submitted a DS 1500 report from her consultant.
Another person who is terminally ill told me that his advisor said there was no evidence that he had submitted a DS 1500 report. By this time, he had already waited seven weeks for his UC claim to be processed. He was still waiting for a PIP assessment date. 
Another problem arising for disabled people is that some are experiencing difficulty making new-style ESA claims (which are based on National Insurance contributions, rather than being income related) in 'full service' jobcentre areas, and are being wrongly advised to claim UC in circumstances where that is not required. 
One very vulnerable young person told me that he was flatly refused when he asked to claim the disability element of UC. His GP had told him he was unfit for work. His work coach said that he was "not allowed" to claim disability benefit under UC rules. He was sanctioned because he could not carry out  work related activities, which also had an impact on his partner. He needed support with a mandatory review request and his doctor submitted a report from the young man's consultant. His sanction was overturned after seven weeks. That is seven weeks of hunger, fuel poverty and threats of eviction because of mounting rent arrears. 
Transitional protection for disabled people
The government recently announced transitional protections, include paying the Limited Capability for Work element in Universal Credit if someone has been continuously entitled to ESA and entitled to the Work-Related Activity Component in ESA prior to 3rd April 2017 and are migrated to Universal Credit. This means people with ESA awards after that date, or those making a new claim for UC will not get the disability income guarantee which is only provisionally available to others.
The government have recently postponed the migration of people who have a PIP award onto UC, because there is no transitional protection in place, which means people will lose their disability premium. Transitional protection of disabled peoples' disability income guarantee is not due to come into effect until later this year (July). 
However, when people have a change in circumstances, they are automatically migrated onto UC. The change may include moving house, or a change in the amount of support you get, or someone joining or leaving your household. It's been reported that changes to housing benefit awards – such as an increase, or a DHP award – have also triggered 'natural migration' onto UC. 
People who already claim Working Tax Credit and become ill are being asked to claim UC. Those who claim income-based jobseeker's allowance and need to attend court or Jury Service, or are remanded in custody, are also being asked to claim UC.  If someone starts work that would normally entitle them to working tax credits, or if they work, but their hours drop below 16 hours a week, they will be asked to claim UC. If someone already claims Child Tax Credits and income based legacy benefits and starts work with enough hours to satisfy Working Tax Credit conditions, they will also be asked to claim UC.
A high court judgement last year said that the loss of disability premiums (the disability income guarantee) under UC is discriminatory and contrary to the European Convention on Human Rights. 
The government conceded after some reluctance that they would ensure transitional protection is in place for people who receive the severe disability premium via their legacy benefits. However, there are three types of disability premium, and the government have so far only mentioned protecting one of them, though it is implied that the other premiums will be included. 
Many of us have said previously that the government's 'flagship' failure, UC, is about implementing further cuts to social security support by stealth. However, the loss of income to disabled people through hidden cuts was under-reported. Last year I wrote about how the disability income guarantee that legacy benefits ensured had been removed from UC – Disability Income Guarantee abolished under Universal Credit rules – a sly and cruel cut.
The draft regulations setting out the managed migration process, including details of transitional protection, were consulted on by the Social Security Advisory Committee  (SSAC) in July 2018. The SSAC report and the Government's response were published in November 2018. Some changes were made to the Regulations as a result of SSAC's report. The draft regulations were also published on November 2018 and were expected to be debated in Parliament this month (January 2019.)
However, in the draft regulations, only one of the three disability rates is mentioned in the planned transitional provisions – the Severe Disability Premium (SDP). 
On the government site, it says there a three rates under ESA and/or PIP:
You'll get:
£33.55 a week for a single person

£47.80 a week for a couple
You'll get:
£64.30 a week for a single person

£128.60 a week for a couple if you're both eligible
Some couples will be eligible for the lower amount of £64.30 a week instead.
You'll get:
£16.40 a week for a single person

£23.55 a week for a couple if at least one of you is eligible
You can get the disability premium on its own. You might get the severe or enhanced disability premium as well if you're eligible for them. There are (complex) rules of eligibility which are outlined on the same site. For example, if you have a 'non dependent' child living with you, that makes you ineligible for the severe disability premium, but you may be entitled to one or both of the others.
If you get income-related Employment and Support Allowance (ESA) you cannot get the disability premium, but you may still qualify for the severe and enhanced premiums."
The draft regulations did not clarify whether all of the disability income guarantee rates will be included in the transitional protections arrangements. 
In a letter to the Social Security Advisory Committee, the government says of the new draft regulations: "They also introduce transitional protection payments and additional provisions to support existing and former Severe Disability Premium recipients."
The Secretary of State for Work and Pensions also says in the letter: "In designing Universal Credit, one of the key aims was to simplify the existing system. For people with health conditions and disabilities, a conscious choice was made not to replicate every aspect of disability provision in the current system, which contains 7 different disability payments. Instead, the right levels of support can be provided through 2 rates of payments, reflecting the current Employment and Support Allowance components." [My emphasis]
The choice was originally to cut all disability premiums for those with a 'change in circumstances' and new claims. The hardships that this decision has caused were intentional. 
A House of Commons briefing paper entitled Universal Credit and the claimant count outlines why "Universal Credit is increasing the number of people claiming unemployment benefits, by requiring a broader group of claimants to look for work than was the case under Jobseeker's Allowance." 
However, UC also requires other groups of people who were previously exempt from conditionality to look for work, or to increase their hours and pay, if they already work.
This means that the increased application of conditionality and sanctions regime will affect families and couples, where one person – not necessarily the person who has made the claim – has been sanctioned. For the first time, UC will mean families who are in work but on low pay will also be subject to sanctioning if they don't make efforts to increase their hours or pay. It's not clear what provision is in place to safeguard children and vulnerable family members form the impact of severe hardship when a family member is sanctioned.
Furthermore, last year the government's own research, together with a mass of other studies, have clearly demonstrated that sanctions do not work as the Conservatives claim they were intended to. Frank Field, chair of the Work and Pensions Committee, accused ministers of trying to bury the findings of a secret DWP report, rather than give parliament the chance to debate how to better help low-paid workers. 
Field said if UC were to be built into a "line of defence against poverty, rather than an agent in its creation", a more careful application of sanctions would require "urgent attention".
He added: "Likewise, any new service to help the low-paid should be built around the provision by a dedicated caseworker of information, advice and guidance, as part of a clear and agreed contract which is aimed at helping them to earn more money and, crucially, overcoming the barriers that currently prevent them from being able to do so." 
The government's report came after a major report from the UK's biggest food bank network found the rollout of UC would trigger an explosion in food bank use, with data showing that moving onto the new welfare support was the fastest growing cause of food bank referrals. The Trussell Trust said urgent changes to the new welfare system were needed to protect vulnerable claimants from falling into hardship or dropping out of the benefit system altogether. 
Garry Lemon, director of policy at the Trussell Trust, said: "We owe it to ourselves to have a benefits system that gives us support when we need it most, and ensures everyone has enough money to afford the absolute essentials. 
"Yet our research shows that the more people are sanctioned, the more they need foodbanks. On top of this, government's own research shows that sanctioning under universal credit has no effect in encouraging people to progress in work. 
"With the next stage of universal credit about to rollout to three million people, it is vital that we learn from evidence on the ground and avoid the mistakes of the past." 
Margaret Greenwood, Labour's shadow work and pensions secretary, said it was "shocking" that the government was sanctioning working people who are "just trying to do the right thing".
She said: "This report shows that there is no evidence that sanctioning helps people increase their earnings. Meanwhile, wages are still below 2008 levels and millions of people are stuck in insecure work. 
"Universal credit is clearly failing in its current form. Labour is committed to a root-and-branch review of the social security system to ensure it tackles poverty and provides support when people need it." 
In a damning report in 2016, the National Audit Office castigated the DWP for failing to monitor people whose benefits had been docked and suggested the system cost more money than it saved. 
Yet a DWP spokesperson said: "The 'in work progression trials' helped encourage claimants to increase their hours, seek out progression opportunities and take part in job-related training.
"The trials delivered positive results for many of the lowest paid people who claim universal credit and we are now considering the findings." 
This is political gaslighting, which reveals a government's intentions to continue implementing a draconian welfare policy, regardless of the significant and mounting empirical evidence – including from their own research – demonstrating this punitive does nothing to 'support' people into work, or into better paid jobs. In fact it prevents people from doing anything other than struggling to survive.
The briefing – Universal Credit and the claimant count  – says "In Full Service areas existing legacy benefit claimants may move onto Universal Credit if they experience a change of circumstances such that they would have had to make a new claim for a different legacy benefit. As new claims for legacy benefits are no longer possible, only Universal Credit can be claimed.  The DWP refers to this as "natural migration."
"Existing legacy benefit claimants whose circumstances do not change will remain on their existing benefits until they are invited to make a claim for Universal Credit at the final "managed migration" stage. This is expected to begin in late 2020 and be completed by December 2023, but will be preceded by a managed migration pilot involving 10,000 households starting in July 2019."
The briefing provides an outline of why the claimant count has risen in areas where UC has been rolled out:

"Universal Credit requires a broader span of people to look for work than was the case for legacy benefits.
"The introduction of Universal Credit means that more claimants are required to look for work as a condition of receiving the benefit. This is referred to as "conditionality".
"For example, someone out of work who previously claimed Child Tax Credit or Housing Benefit but not Jobseeker's Allowance was not required to look for work. Under Universal Credit they are required to look for work, subject to certain exceptions.
"Similarly, under Universal Credit, the partners of claimants are now required to seek work. Previously, if someone was in employment and claiming tax credits or housing benefits but their partner was not in work (and not claiming Jobseeker's Allowance), there was no requirement for their partner to look for work. This is no longer the case, subject to an earnings threshold and certain exceptions.
"The OBR has estimated that conditionality will be extended to around 300,000 additional claimants.
"Additional conditionality will also be applied to Universal Credit claimants who would otherwise have received Education and Support Allowance (ESA), and the OBR has estimated that around 150,000 claimants will be required to look for work as a result. Furthermore, the OBR has forecast that around 450,000 newly-eligible Universal Credit claimants will face further additional conditionality requirements (though not necessarily an obligation to look for work)."
If people are not obliged to look for work, what is the point in imposing conditionality them?
And: "New claimants who are awaiting or appealing Work Capability Assessments are being required to look for work. Some of the claimants who under the legacy system would previously have claimed ESA are initially subject to all work-related
requirements upon starting a new claim to Universal Credit, pending their Work Capability Assessment.
"New ESA claimants who can provide a 'fit note' are treated as having a limited capacity for work pending their Work Capability Assessment. This is not the default position under Universal Credit.
"Although a claimant must meet with a Jobcentre Plus Work Coach within seven days of applying for Universal Credit to agree the conditions attached to their receipt of benefits, the period until a Work Capability Assessment takes place is often much longer. During this period, Work Coaches set conditionality based on their understanding of the claimant's health condition, but there are concerns that Work Coaches may struggle to identify claimant support needs accurately.

"Those claimants who are required to look for work will be included in the claimant count statistics. We might expect some to drop out of the claimant count again once the Work Capability Assessment has taken place, assuming they are judged to have limited capability for work, but they can remain on full conditionality for an extended period (and thus remain in the claimant count statistics)."
And confirming the accounts of disabled people I have supported:
"In addition, there have been reports that some claimants moving from ESA onto Universal Credit who have limited capability for work are being required to undergo a new Work Capability Assessment, and in the meantime are subject to full conditionality. Under Regulation 19 of the Universal Credit (Transitional Provisions) Regulations 2014 (SI 2014/1230 as amended), these people should be treated, from the outset of their Universal Credit application, as having limited capacity for work without the need for a Work Capability Assessment. The Child Poverty Action Group (CPAG) has reported this as one of the most common problems highlighted by advisers." 
It's crossed my mind more than once that the sudden increase in early ESA and PIP reassessments may be linked to an aim to reduce the costs of the government's unanticipated legal requirement to pay disabled and ill people transitional protection when they are migrated onto UC, or when they are forced to claim UC because of a change in circumstance – hence work coaches telling people in both ESA groups frequently that they have to undergo another assessment, when the rules state very clearly that they don't.
The cases  I have highlighted here reflect only my most serious concerns about some of the consequences UC is having for ill and disabled people. It's worrying that the problems I have outlined were not confined to just a couple of areas; the errors and problems seem to be entrenched on a systemic and national scale.
Related 
The rush to throw sick or disabled people off ESA and force them onto Universal Credit goes on while the DWP talks bollocks about support…
---
My work is unfunded and I don't make any money from it. This is a pay as you like site. If you wish you can support me by making a one-off donation or a monthly contribution. This will help me continue to research and write independent, insightful and informative articles, and to continue to provide support others who are affected by the welfare 'reforms'.