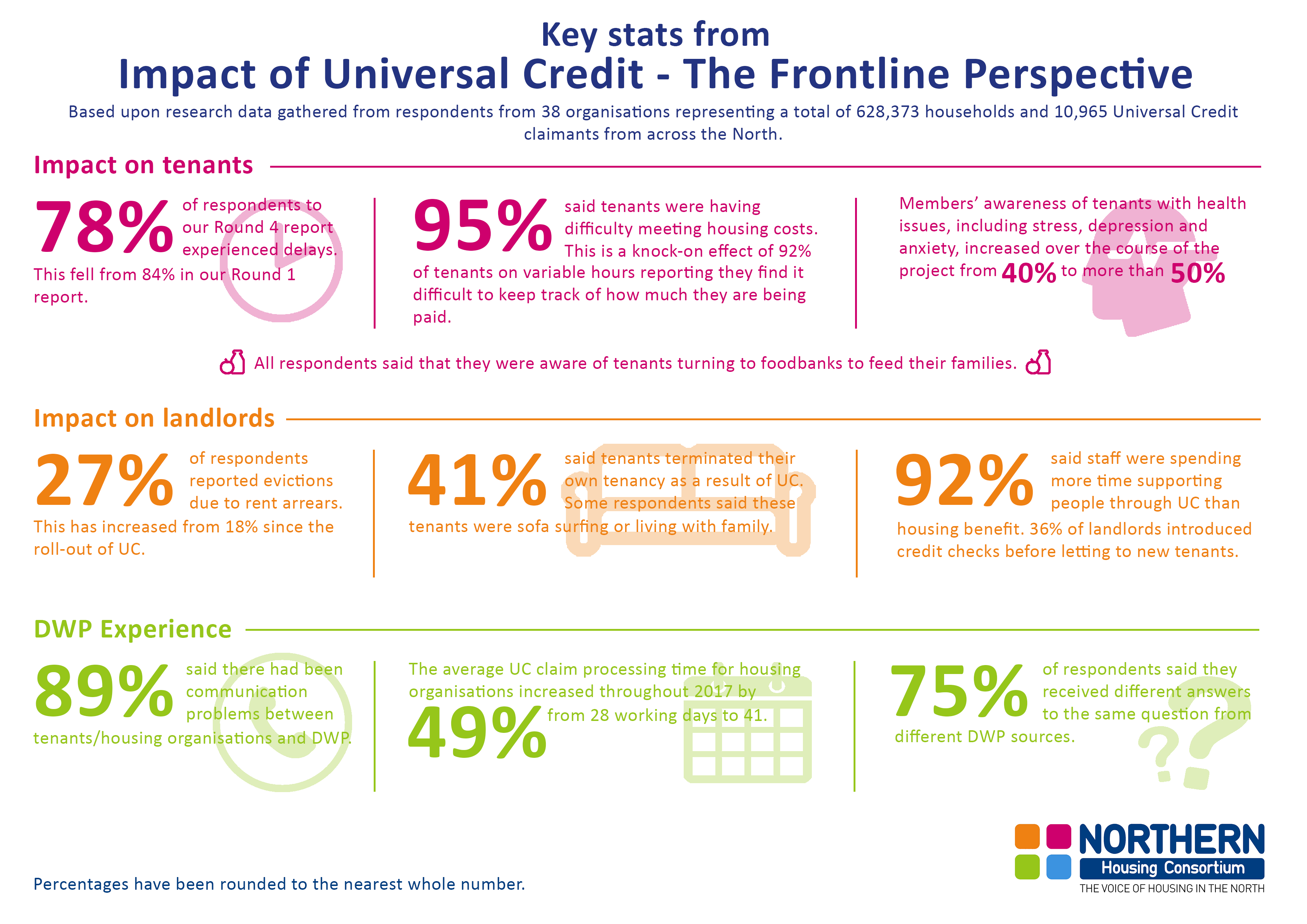 Despite the widespread concerns about the financial hardships that Universal Credit has created for many people , the government's official spending watchdog says that the Conservative's flagship policy will, nonetheless, cost the UK billions more than the legacy benefits system over the next five years. 
In its response to the Autumn Budget, the Office for Budget Responsibility (OBR) changed its previous prediction in March 2018 that the government's controversial welfare overhaul will save public money. Instead, the OBR now forecasts that Universal Credit will cost 'the taxpayer' £7.1bn more than the current system between 2019/20 and 2023/24.
That amount also includes new funding for the programme announced by chancellor Philip Hammond on Monday in response to the serious concerns raised by MPs about the impact Universal Credit is having on people.
However, the OBR added that even without these measures, which include an extra £1bn for transition support and a £1.7bn-a-year plan to raise the work allowance threshold for some claimants, Universal Credit would have a net cost of £1.9bn over the next five years.
Perhaps an analysis of the costs of the administrative and delivery framework would be useful. 
The OBR say: "On a pre-measures basis UC is now projected to be more expensive than the legacy system would have been from 2019-20 to 2022-23, having been less expensive (i.e. generating a net saving to the Exchequer) in our March forecast. This reflects many changes, some down to revising key assumptions that can now be tested against outturn data relating to the 1 million or so cases now on UC." 
In its Economic and Fiscal Outlook based on the Autumn Budget, the OBR said: "Our pre-measures forecast revisions were sufficiently large to push our estimate of the effect of [Universal Credit] on welfare spending from a net saving to a net cost in most years – the first time that it has been shown as a net cost on average since our March 2015 forecast."
The watchdog added :"Once Budget measures are factored in, the marginal cost moves significantly higher."
The high cost of Universal Credit indicates that the political motivation behind this radical reform is purely ideological, rather than being based on any economic necessity. 'Making work pay' is about punishment and discipline – ultimately it is about driving people into any work available, regardless of job security and conditions, regardless of whether the wages meet the costs of living.
Meanwhile in work poverty is growing significantly. Deregulated, supply side labour market policies drive wages down. Reducing welfare support creates a desperate reserve army of labour who have absolutely no collective bargaining powers to improve work conditions. 
Other comments of interest include: "The Department for Work and Pensions (DWP) is subject to ongoing legal challenges. We asked the Government whether there is a detailed central list of ongoing DWP legal challenges and the likelihood of losing them, and why it takes a different approach to recording these DWP contingent liabilities than it does to tax-related legal challenges recorded in HMRC's departmental accounts.
"The Treasury stated that it is working to improve the reporting and managing of DWP's legal cases in accordance with steps set out in its 2018 Managing Fiscal Risks report."
The OBR report also confirms that disabled people in receipt of severe disability premia will not be moved onto Universal Credit until provision is made to ensure the premia are integrated to ensure people on legacy benefits such as Employment and Support Allowance are not left worse off through migration or through a change of circumstance that means a new claim has to be made. This follows a court ruling that the loss of disability premia is unlawfully discriminatory. 
The court defeat for the government indicates once again how unfit for purpose Universal Credit is. Rather than being the 'simplified' system as promised, the administration of the welfare provision has become subject to a series of post hoc amendments because of the original model's incorporated and systemic abuse of people's human rights and violation of equality legislation. These are being uncovered by ongoing legal challenges.
---
My work is unfunded and I don't make any money from it. This is a pay as you like site. If you wish you can support me by making a one-off donation or a monthly contribution. This will help me continue to research and write independent, insightful and informative articles, and to continue to support others.