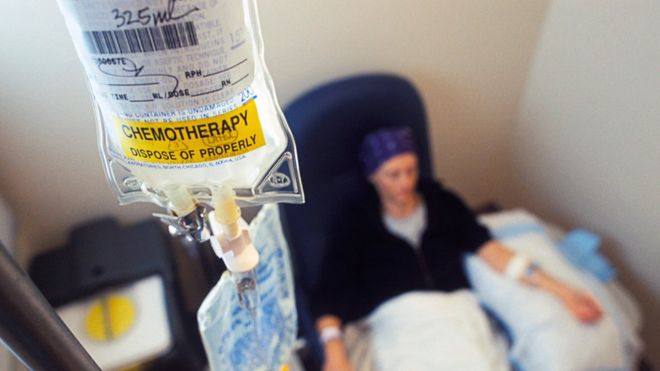 The Department for Work and Pensions (DWP) officers have been visiting patients in hospital to check if they are actually unwell, a damning new review into the roll-out of universal credit has revealed. This news comes after it emerged that the DWP are in the process of designing an automated system to trawl claimants NHS health records. 
Doctors have already raised serious concerns that social security claimants could be deterred from accessing healthcare after it emerged that the government is to start accessing medical records as an intrusive part of the welfare assessment process. A job advert posted by the DWP shows that a team in Leeds is building a system to "capture information from citizens and present this to DWP agents". The work is proceeding on the controversial assumption that the consent of patients would make the system lawful. 
However the DWP have told doctors that when people make a claim for disability benefits, they have already consented for medical information to be shared.
GPs and charities said the plans resemble the controversial data-sharing scheme  between the Home Office and the NHS, which prompted outrage after it emerged some immigrants were subsequently afraid to access healthcare, ultimately forcing the government to end the policy.
In response, Professor Helen Stokes-Lampard, chair of the Royal College of GPs, expressed concern that the process would damage the doctor-patient relationship, and "deter vulnerable people from seeking medical assistance when they need it".
"If the reports are true, the DWP, like the Home Office before them, must not consider GP patient data as an open resource to support them to carry out their duties. We are doctors, whose first interest is the care of our patient: we are not border guards, and we are not benefits assessors.
"We do not hold our patients' confidential data to help other organisations check their eligibility for welfare, their immigration status, or any other function not related to their health and wellbeing," she said.
Head of policy and profile at Law Centres Network, Nimrod Ben-Cnaan, said the sharing of people's medical records would breach patient confidentiality and put GPs and other medical staff in the "invidious" position of benefits assessors.
However it seems the DWP are determined to co-opt doctors into policing people who are ill and claiming social security. I raised my own concerns about this back in 2015-16 and have continued to campaign on this issue, raising awareness of the implications and consequences of state intrusion in the health care of vulnerable citizens.
The DWP continually look for reasons to end people's disability awards, even following assessments that have deemed them eligible. Trawling through people's medical records presents another opportunity to look for tenuous reasons to cut people's support claim. 
As does intruding on people who are ill in hospital.
The all-pervasiveness of welfare conditionality and the state panopticon
In 1965, American historian Gertrude Himmelfarb published an essay, The Haunted House of Jeremy Bentham, in which she portrayed Bentham's mechanism of surveillance as a tool of oppression and social control. Bentham's famous mechanistic and inhumane approach to human lives – the Panopticon – is a type of institutional building and a system of control designed by the English philosopher  in the late 18th century. The scheme of the design is to allow all (pan-) inmates of an institution to be observed (-opticon) by a single watchman without the inmates being able to tell whether or not they are being watched.
Bentham conceived the basic plan as being equally applicable to hospitals, schools, sanatoriums, and asylums. The idea is that people are in constant fear of being scrutinised, and so are coerced or compelled to regulate or change their own behaviour to comply. Bentham described the Panopticon as "a new mode of obtaining power of mind over mind, in a quantity hitherto without example". Elsewhere, in a letter, he described the Panopticon prison as "a mill for grinding rogues honest."
The Panopticon is the tool of a deeply suspicious state with a very pessimistic view of human nature. 
Last year, Dr Jay Watts wrote:  "The level of scrutiny all benefits claimants feel under is so brutal that it is no surprise that supermarket giant Sainsbury's has a policy to share CCTV "where we are asked to do so by a public or regulatory authority such as the police or the Department for Work and Pensions". Gym memberships, airport footage and surveillance video from public buildings are now used to build cases against claimants, with posts from social media used to suggest people are lying about their disabilities. More and more private companies are being asked to send in footage. The atmosphere is one of pervasive suspicion, fuelled by TV programmes such as Benefits Street and successive governments' mentality of "strivers v skivers". 
People claiming disability benefits have often raised concerns that the right to privacy is no longer their own – and this is a deliberate function of an extremely punitive regime.
Mass surveillance has become a norm in developed countries, through both the proliferation of overt measures like security cameras, the use of facial recognition software, but also more subtle and invasive means like data trawling, analysis, segmentation, psychograpic profiling and targeted , tailored 'interventions'.
Governments, corporations and other powerful entities are able to comb through large volumes of data on specific people or larger demographics in order to gather information on them and exert control over their decision-making and behaviours. Nudge reflects the further development of covert state strategies to scrutinise and  manage citizens' perceptions and behaviours.
Foucault, in Discipline and Punish, developed the Panopticon as a metaphor for the modern disciplinary society, in which the state constantly oversees the behaviour of the citizens, and he saw it as a mechanistic tool and oppressive system of permanent visibility as a tool of power. Foucault's idea of panoptic architecture turned it into an omnipresent and insidious institution. It's true to say that now, the disciplinary "eye of the state Inspector" is upon all of us. But some are scrutinised more than others.
More recently, DWP employees have also found to be interviewing people awaiting NHS treatment to ensure they were on the "right money" and not "abusing the system." This is a particularly intrusive, oppressive practice, designed to police claims and scrutinise the ever-shrinking criteria of validity for someone's need or social security support.
The visits were condemned as 'grotesque' by a council scrutiny panel in London, where it has emerged that hospitalised universal credit claimants have received shock visits from the welfare officials policing patient's claims.
Islington's Policy and Performance Scrutiny Committee, which has been tracking the full roll out of universal credit in Islington since last June, published a review earlier this month, where the information emerged that DWP officers have been pursuing ill claimants while in hospital.
In the meeting on 14 February, concern was expressed that DWP staff visiting claimants in hospital and this added to the stress that patients were already under while in hospital.
The DWP responded that "the visiting team may occasionally visit claimants in hospital but this would be done in a supportive manner and it happened on only a very small number of cases".

On one occasion, DWP officers visited a person in hospital awaiting an operation because they had missed an appointment, reports the Islington Gazette.
The committee's vice chair, Councillor Troy Gallagher, told the Gazette: "The fact that the DWP send people out to the hospital to interview and pursue people sends the wrong message.
"When people are in hospital they are not there to be chased and it's not for the DWP to guess or validate if they are well or unwell. I think it's callous.
"It's an issue they need to amend quickly because it's highly stressful and deeply upsetting."
Cllr Gallagher added: "It's grotesque and unbelievable.
"If someone says they're unwell, whatever the reason is, you should always accept that."
A DWP spokesperson said: "Jobcentre staff occasionally conduct hospital visits to confirm people's bank account or rent details. This ensures we can pay their full benefits on time."
They added that visits to claimants homes will be made "if necessary".
The DWP told me "Claimants must inform the relevant benefit office when they go into hospital and when they come out. If they don't report changes and they're overpaid as a result, they have to pay back any money they owe. They may also have to pay a civil penalty.
"State Pension will not be affected.
"A stay in hospital affects people's disability benefit support in the following ways:
"If someone has been in hospital for 28 days, they should stop receiving these benefits:
Attendance Allowance

Disability Living Allowance (DLA)

Personal Independence Payment (PIP)
"If someone is discharged but goes back into hospital within 28 days, the days spent in hospital on both occasions will be added together and if the total is more than 28 days they will lose eligibility until they go back home. They will still be paid for the days they spend at home between hospital stays."
I was also informed: "Employment and support allowance is paid for an indefinite period as long as the other qualifying conditions are met. If someone is getting income-related employment and support allowance (ESA), certain premiums and housing costs are affected:
Severe disability premium will stop after four weeks if someone is in hospital and they lose their attendance allowance, disability living allowance care component or personal independence payment daily living component. If the person has a partner who is not in hospital and who also qualifies for the severe disability premium, they will continue to receive it.

Carer premium will stop 8 weeks after the person's carer's allowance stops.

After 52 weeks, they will lose the enhanced disability premium unless they have a partner who meets the conditions for the premium themselves. They will also lose their work-related activity or support component."
It seems that documented evidence from doctors isn't considered sufficient for the DWP to verify that someone is ill and in need of support. People who are ill in hospital are being treated as though they have done something wrong because of the effect their ill health has on their ability to work.
The government claims that disability support such as PIP is "targeted at those most in need". Yet we see that those who are clearly most in need are being policed constantly and in an inexcusably intrusive, disrespectful way that strips disabled people of security and dignity.
What use is a social security system that is being designed to constantly work against those very people it was initially set up to help? 
---
I don't make any money from my work. But if you like, you can contribute by making a donation and help me continue to research and write informative, insightful and independent articles, and to provide support to others going through PIP and ESA assessments, mandatory review and appeals. The smallest amount is much appreciated – thank you.